Microsoft is adding the appallingly named Clipchamp video editor to Windows 11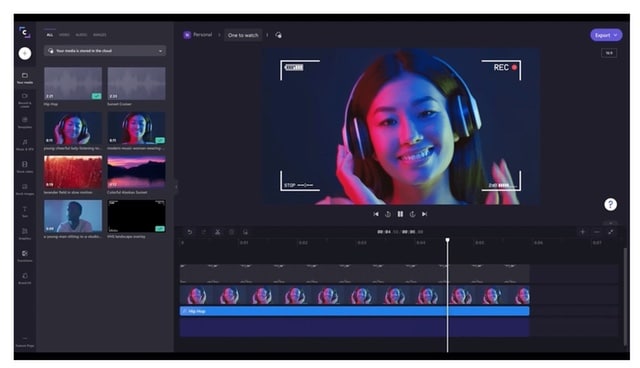 It is about six months since Microsoft acquired the video editor Clipchamp, and many people hoped that this could signal the return of the much-missed Windows Movie Maker. And this is -- almost -- what is happening.
In the latest preview build of Windows 11, Microsoft has integrated the video editor into the operating system, taking the unfortunate decision to retain the terrible name. Appalling moniker aside, the arrival of Clipchamp is something to be welcomed as it's a great, user-friendly editor that will keep beginners (and beyond) more than happy.
See also:
Like the new Microsoft Family app, Microsoft describes Clipchamp as an "inbox app" -- and they can both be found in Windows 11 Insider Preview Build 22572. The app can be used to use webcam footage, screen captures and more to create simple yet effective videos using a familiar timeline view.
In the release notes for this insider build, Microsoft says of the video editor: "Clipchamp is our new video editor focused on making video creation easy, fast, and fun. Clipchamp is equipped with all the basic tools you'd expect, like trimming and splitting, as well as more pro-style features like transitions and animated text. For real-time content capture, there are also built-in webcam and screen recorders".
The company goes on to say:
But what really sets Clipchamp apart from other video editors is its timeline. Normally, this is an interface reserved for pros because it offers more control (and complication) than the everyday editor can handle. When it comes to Clipchamp, however, things are delightfully different. We've kept all the best parts of timeline editing -- the flexibility, the ability to fine tune details — and done away with the rest. The result is a refreshingly simple video editing experience anyone can enjoy.
Microsoft draws attention to Clipchamp's royalty-free stock library of videos, audio tracks, and images, its Azure-powered text-to-speech generator that can be used to create voice overs, and integration with OneDrive.