New Microsoft 365 Basic tier includes 100GB of cloud storage, ad-free Outlook, Windows 11 help and more for just $2 per month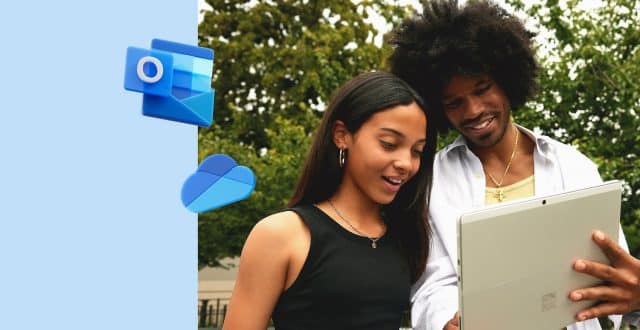 Microsoft has announced a new low-cost Microsoft 365 tier, giving access to a cloud storage boost and more. Priced at just $1.99 per month, Microsoft 365 Basic includes 100GB of cloud storage, removes advertising from the mobile and web versions of Outlook, and also includes access to the free web-based versions of various Office components.
Microsoft 365 Basic is replacing the current OneDrive Standalone 100GB plan, with existing users being automatically migrated later this month. Microsoft is quick to point out that while there is no change to plan costs, there are now more benefits for the same price -- including technical support for Windows 11.
See also:
Microsoft 365 Basic launches on January 30, with Microsoft telling existing OneDrive 100 GB Standalone plan subscribers that it offers "peace of mind with new premium benefits for the same great price".
Microsoft highlights the following benefits of Microsoft 365 Basic:
100 GB of cloud storage: Get additional storage that can be used across Outlook, OneDrive, and more.

Photo and file storage: OneDrive helps you save and share your files and photos anytime, anywhere, from any device.

Secure ad-free email: Enjoy an ad-free experience in Outlook.com and Outlook mobile for your email, calendars, to-do lists, and contacts, and get built-in security tools that help keep your information protected. (Security features apply to @outlook.com, @hotmail.com, @live.com, or @msn.com email addresses.)

Always up to date: With a Microsoft 365 Basic subscription, you'll always have the latest updates to your OneDrive and Outlook web and mobile experiences.

Microsoft support: Microsoft 365 offers technical support to help with Microsoft 365 apps and Windows 11 when you need it.
The company adds: "In addition to benefits you get with Microsoft 365 Basic, you can also get started for free with a Microsoft account, which gives you access to popular Microsoft 365 apps like Word, Excel, PowerPoint, and OneNote".
More information is available here.