Logitech launches affordable Brio 300 USB-C webcam with privacy shutter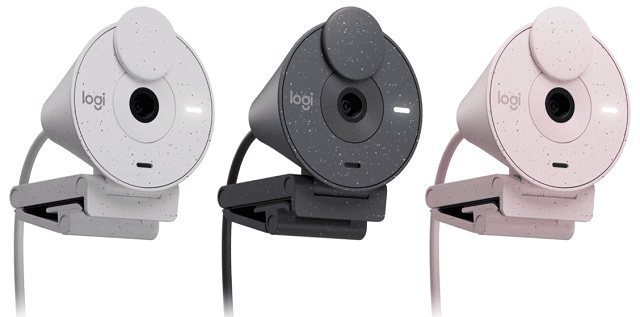 If you need a new webcam and don't want to break the bank, there is a new product from Logitech that you definitely need to check out. Called "Brio 300," this beautiful cone-shaped webcam connects via USB-C and comes with an integrated privacy shade. And yes, it is certified for both Zoom and Microsoft Teams.
Brio 300 costs just $69.99, which seems like a great value for a 1080p webcam from a top brand such as Logitech. It includes a microphone with noise cancellation, of course, but also, you get features like auto light correction and high dynamic contrast. If you love the environment, you will love the Brio 300 too, as it is partially constructed of post-consumer recycled plastic.
ALSO READ: Apple Mac mini gets new M2 processors, but keeps the same outdated chassis design
Speaking on this new webcam, Scott Wharton, general manager of Logitech B2B shares, "We surveyed more than 3,000 remote workers and found that most non-webcam users struggle with poor lighting conditions, unflattering camera angles, and low-quality sound from their laptop speakers. Brio 300 series webcams are perfect for those who want to make the easy but substantial jump to significantly improve their video meeting experiences with an external webcam."
ALSO READ: Satechi launches Duo Wireless Charger Power Stand for Apple iPhone and AirPods
The Logitech Brio 300 USB-C webcam with privacy shutter can be ordered from Amazon here now. There are three colors from which to choose -- Graphite, Off-white, and Rose.
Please note: Some of the above links may be affiliate links, meaning we, or our writers, may receive payment if you purchase one of these items (or other items) after clicking on them.