Windows 8 2023 Edition could be the perfect Microsoft operating system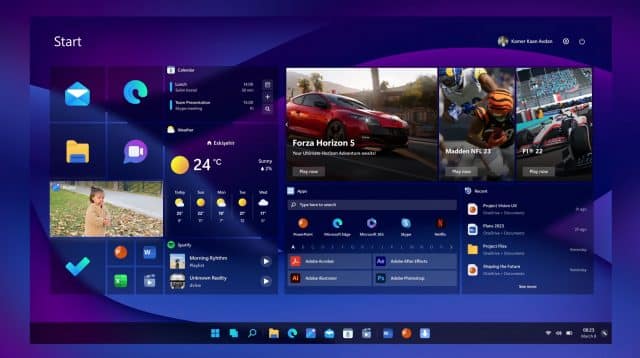 In 2012, Microsoft introduced Windows 8, an operating system conceived as a response to the rise of mobile computing and the increasing popularity of tablets and smartphones. The aim was to provide a unified operating system that would offer a seamless experience across devices, with a focus on touch-based interactions.
It flopped badly, and will forever be remembered as an ambitious but flawed attempt to redefine the user experience in the age of portable computing. But what if it was simply ahead of its time? If you've wondered what the tiled OS might look like if it was released today, Windows 8 2023 Edition is the answer.
SEE ALSO: Windows 11 Mobile is everything a phone operating system should be
Kamer Kaan Avdan, the undisputed king of the concept creators, has previously designed updated versions of Windows 95, Windows XP, and Windows 7, as well as Apple's version of Windows 10. He even showcased his idea for Windows 11 long before Windows 11 was even announced, and most recently gave us his stunning vision for Windows 12.
Today though, he delivers a modern take on Windows 8. As you might expect if you've seen any of Avdan's other concepts, this update takes everything we know and loved about that operating system, and gives it a refreshingly modern makeover that looks so much better than the original.
Live Tiles look great here, there's a new way to start your favorite games, and the Charms Bar is far more powerful -- you can snap your windows using it, and create collections. You can access your clipboard (cut, copy and paste) from the Charms Bar too, including accessing pinned and recent items.
This concept also allows the OS to be personalized in a number of ways, and more crucially, there's a Start button and taskbar at the bottom of the screen.
What do you think of this re-imagining of Windows 8? Do you prefer it to Windows 10 or Windows 11? Let me know in the comments below.