Interest may be growing in Twitter rival Bluesky, but Mozilla is betting on Mastodon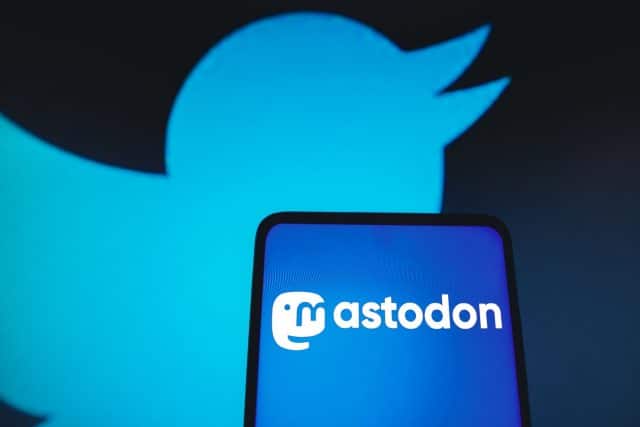 With changes implemented by Elon Musk having disastrous consequences for Twitter, there has been something of an exodus of users. It is "something of an exodus", because while many people are finding new social homes on the likes of T2, Spoutible, Mastodon or -- if they can get their hands on an invite code -- Jack Dorsey's Bluesky, many people are hedging their bets and maintaining something of a presence on Twitter until it becomes a little clearer what the likely successor is to be.
Realistically, the battle seems likely be fought between Mastodon and Bluesky, and Mozilla has just announced an expansion of its investment in the former. The company behind the Firefox web browser has launched its own Mastodon instance, Mozilla.social, in private beta.
See also:
In a blog post about its Mastodon sever, Mozilla says: "Today, we're expanding Mozilla.social to a private beta. We've put a lot of work into getting to this stage, but there is a lot more to do before we open it up more broadly. We're making a long-term investment because we think we can contribute to making Mastodon, and social media generally, better".
Something that it interesting to note about Mozilla's instance is that it is high moderated. There are strict rules about how the server can be used, what can be posted, and how users can interact with each other. Mozilla's Steve Teixeira explains:
You'll notice a big difference in our content moderation approach compared to other major social media platforms. We're not building another self-declared "neutral" platform. We believe that far too often, "neutrality" is used as an excuse to allow behaviors and content that's designed to harass and harm those from communities that have always faced harassment and violence.
He continues:
Our content moderation plan is rooted in the goals and values expressed in our Mozilla Manifesto -- human dignity, inclusion, security, individual expression and collaboration. We understand that individual expression is often seen, particularly in the US, as an absolute right to free speech at any cost. Even if that cost is harm to others. We do not subscribe to this view. We want to be clear about this. We're building an awesome sandbox for us all to play in, but it comes with rules governing how we engage with one another. You're completely free to go elsewhere if you don't like them.
The choice of servers, each with different sets of rules, different approaches, and different focuses, is something that has been flagged as a major advantage of Mastodon over other social platforms, but it remains to be seen how popular Mozilla's server will prove to be. Bluesky's blended approach, sitting halfway between Twitter and Mastodon in terms of how it works, has been praised by users for creating an enjoyable experience and a sense of community.
Anyone who is interested in what Mozilla has to offer is invited to join the waitlist for the server.
Mozilla has also produced a handy guide to help new users to get started with Mastodon, which is available here.
Image credit: rafapress / depositphotos