Apple releases the first public beta of macOS Sonoma -- grab it now!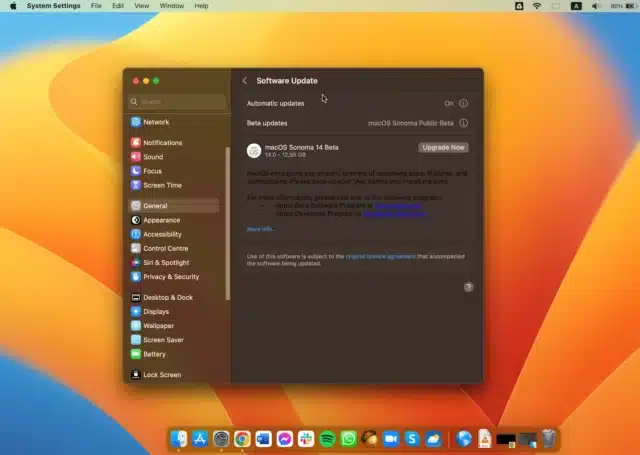 It is a little over a month since Apple made a developer beta version of macOS Sonoma available for download. Now the company has released the first public beta of the operating system, making a more stable -- but still early -- build available to a wider audience.
With the recent release of the developer beta, Apple had already dropped the requirement to have a paid-for developer account, but the fact that there were still a few hoops to jump through was off-putting to some. Now anyone with a compatible Mac is free to install the macOS Sonoma beta; here's what you need to do.
See also:
In order to install macOS Sonoma, you need to have one of the following devices: iMac (2019 and later), iMac Pro (2017 and later), Mac Pro (2019 and later), Mac Studio (2022 and later), MacBook Air (2018 and later), MacBook Pro (2018 and later) or Mac mini (2018 and later).
If you're a first time beta tester, you will need to be signed up for the beta program, which you can do for free here. You will be guided through the process of downloading the necessary Beta Configuration Profile and then downloading and installing macOS Sonoma.
For anyone who was already a beta tester for macOS Ventura, the process is slightly different. You will remain part of the macOS Ventura Public beta until you choose otherwise, so you will need to take action if you want macOS Sonoma.
Click the Apple menu and select System Settings, head to the General section and click Software Update. Click the drop-down menu next to the Beta updates label and select macOS Sonoma Public Beta. You will then need to agree to the terms of the software license and sit back and wait for the near-14 GB download to complete.