Watch Microsoft Windows 1.0 running on an Apple MacBook Air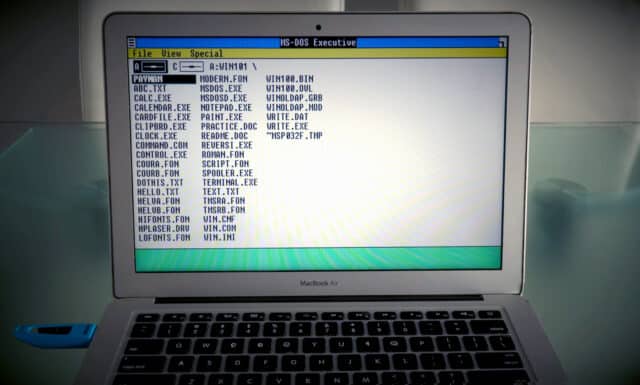 It's always fun to try and run old games and apps on modern versions of Windows, if only to see if you can, and how they'll look.
If that's not challenging enough, you could consider trying to run a really old version of Windows on hardware it was never intended for, such as a MacBook Air.
That's what Nobel Tech has done, and while the OS does on run on Mac hardware, it's not without issue.
SEE ALSO:
Nobel Tech has succeeded in getting Windows 1.0 running on a 2014 MacBook Air, but as you can see in the video below, not everything works as intended.
More importantly, the keyboard and trackpad lock up when the OS is booted, and there's currently no way of fixing this, which makes using the ancient OS on a Mac a total non-starter. Still, it's fun to see it in action.
As to why the video shows Microsoft's OS running on a MacBook Air from nearly a decade ago, the answer is straightforward -- that's the last Mac that officially supported Legacy BIOS booting.
Take a look at the video below and share your thoughts on it in the comments.