Forget Windows 12, Windows Utopia is the ideal Microsoft operating system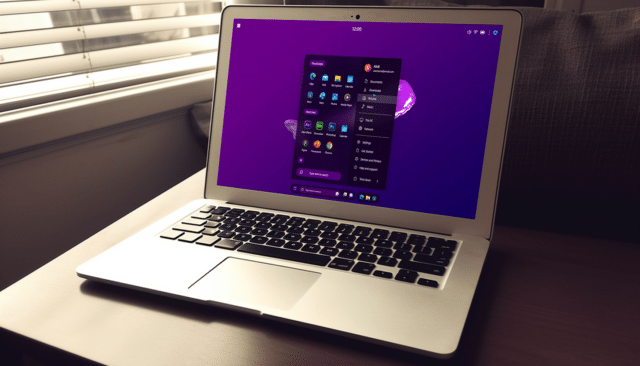 Microsoft is steadily working to improve Windows 11 and, if the rumors are true, it's already developing the successor to that operating system, Windows 12.
Although we don't know too much about that forthcoming OS yet -- Microsoft hasn't even officially announced it -- it's widely expected to be built around the AI-powered Windows Copilot.
SEE ALSO:
Three months ago, concept designer AR 4789 put together his take on Windows 12, and followed that up a month later with a second video showcasing the sort of features it would offer.
Today, he unleashes his creativity with a brand new vision for an operating system he's calling Windows Utopia.
As with previous concepts, AR 4789's video takes us through the installation process before showing off the features he imagines it having.
Appreciating that installing a new OS can take quite some time, he's introduced the ability to run tasks -- such as web browsing -- and play games (like Minesweeper and even Minecraft) while the operating system installs and configures itself in the background.
Because one version of Windows isn't enough these days, AR 4789 has suggested Utopia should come in no fewer than 8 flavors -- Windows Utopia Pro, Home, Enterprise, Gaming, Education, Home Lite, Lite, and SE.
Setting up a new PC, or just a new OS installation can be a pain, so this concept introduces the idea of choosing and installing your favorite apps during set up, with sections for Adobe, Google, and Others.
The operating system doesn't deviate too much from Windows 11 in terms of features and design, but as you'd expect, Windows Copilot does have a starring role in Utopia.
Watch the video below and share your thoughts on it in the comments.
If you like the wallpaper used in this concept you can download them from here.
Image Credit: Wayne Williams