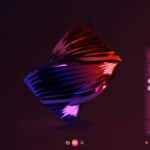 Microsoft is planning on pulling the plug on Windows 10 relatively soon, leaving users with the choice of sticking with an unsupported operating system, or switching to Windows 11. It's possible the software giant will announce Windows 12 before that happens, but Microsoft has so far said nothing about its future OS, although we have seen some hints about it tucked away in Windows 11.
If you're wondering what Windows 12 could look like, take a look at MiracleOS.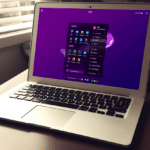 Microsoft is steadily working to improve Windows 11 and, if the rumors are true, it's already developing the successor to that operating system, Windows 12.
Although we don't know too much about that forthcoming OS yet -- Microsoft hasn't even officially announced it -- it's widely expected to be built around the AI-powered Windows Copilot.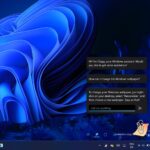 Yesterday, Microsoft made the first preview version of Copilot available for Windows 11 Insiders in the Dev Channel. This AI-powered feature appears as a docked sidebar on the right and lets users ask questions and perform actions, such as take a screenshot or turn on do not disturb.
Copilot is unquestionably the future of Microsoft's operating system, and will likely be a major part of Windows 12, but there are other AI tools on offer, including a modern take on Microsoft's ancient Office assistant, Clippit (more commonly called Clippy).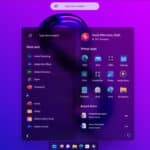 Microsoft is set to pull the plug on Windows 10 in the near future, leaving people with the choice of upgrading to Windows 11, or hanging on for the inevitable follow up, which is expected to be called Windows 12.
Although Microsoft hasn't officially announced that next-gen operating system yet, it has dropped plenty of hints, and rumors suggest we might see Windows 12 arrive as soon as some time next year.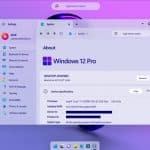 There's been a lot of talk about Windows 12, Microsoft's inevitable successor to Windows 11. Two months ago, my colleague Sofia Wyciślik-Wilson reported on Microsoft's plans for that future OS here.
We've also seen some hints about it tucked away in Windows 11.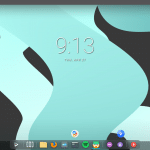 Microsoft is slowly beginning to kill off Windows 10, stopping major feature updates for the operating system and hoping to persuade more users to move to Windows 11. While that's the obvious upgrade path, some users will want to hang on for Windows 12, which is reported to be under development at the moment.
But if you're happy to consider another option, then Nitrux might be the operating system for you.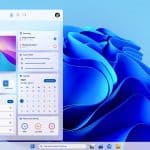 For the most part, Windows 11 is a decent operating system, but it's not without its issues. It seems that every new update Microsoft releases these days brings new frustrations, and it's no surprise that the vast majority of users are preferring to stick with Windows 10 -- for now.
Although Windows 11 is still pretty new, talk of its successor, Windows 12, has been bubbling in the background for a few months now and if you were wondering how it might look when released, we have the answer.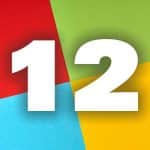 Adoption of Windows 11 may well be much slower than Microsoft would have hoped or expected, but this isn't stopping the company forging ahead with its successor. The project is currently dubbed CorePC, but it is being referred to by many as -- naturally -- Windows 12.
What can be expected from Windows 12? Leaks from sources close to the company mean that plans for the next generation of the operating system have been exposed. Predictably, Microsoft is said to be leaning heavily on AI as it looks to modernize Windows. There is also a strong focus on security and faster delivery of updates on the cards.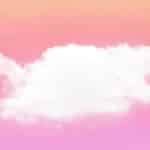 The Windows Insider program is one of the best places to gain access to the latest features and options, but there are sometimes some hidden gems that serves as signposts of what's to come. The latest Dev build is a good case in point.
References were spotted in Windows 11 build 23419 to Cloud PC thanks to the arrival of the settingshandlers_cloudpc.dll file. There are even entries in Settings that make it clear that Microsoft is betting big on Cloud PC, but it remains to be seen whether this ends up in Windows 11 or Windows 12.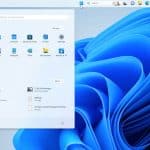 A few days ago, news started to spread that Microsoft appeared to be working on a much-requested feature for Windows 11 -- the ability to move the taskbar to somewhere other than the bottom of the screen.
But it seems that this is not actually the case. The very same source that served as a catalyst for excitement has now poured water on the flames of anticipation. What appears to have happened is that Microsoft accidentally left code in place in a recent build of Windows 11 that made the taskbar movable; there remains no evidence that the option to reposition the taskbar will ever arrive.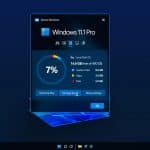 Although Windows 11 hasn't been out that long -- it was only released towards the end of 2021 -- there is already a lot of talk about its successor, presumed to be called Windows 12 (although you never know with Microsoft). If you want to find out what to expect from that OS, you can read about it here.
But even if Microsoft is planning Windows 12, it won't be out for at least a year or two, and that leaves plenty of time for the company to turn Windows 11 into a raging success. Could Windows 11.1 be the answer?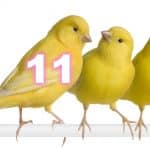 Microsoft has detailed some of what it has planned for Windows 11 over the coming year, including big changes to the Windows Insider Program. As well as "rebooting the Dev Channel from the ground up", the company is also launching a new Canary Channel where we could see the first signs of Windows 12.
The idea of Canary builds will be familiar to many web browser users who like to be on the cutting edge. The likes of Google Chrome and Microsoft Edge have Beta, Dev and Canary builds offering varying degrees of stability and experimentation. Now Microsoft is updating the Windows Insider Program so it will have four channels -- Release Preview, Beta (22000 series), Dev (23000 series), and Canary (25000 series).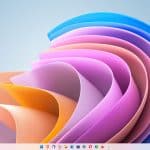 Is Microsoft working on the next version of Windows? Will it be Windows 12? If the answer is yes, how will it look like and differ from Windows 11?
There is quite a bit of uncertainty regarding Windows right now. Microsoft ended support for the popular Windows 7 and the not-so popular Windows 8 operating systems in January 2023, and in less than 3 years, Windows 10 is added to the list of operating systems that are no longer supported. This would leave Windows 11 as the sole version of Windows that is available and supported officially.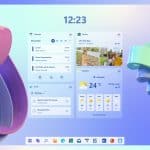 Although Windows 10 is the leading desktop operating system by some way, Microsoft will be praying that Windows 11 starts to gain more users throughout 2023.
While the new OS does have some features that set it apart from its predecessor, most notably a centered taskbar, for many users the differences don't go for enough, and they'll be hoping that Windows 12 will step things up significantly.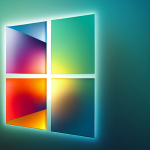 Windows 12 will offer a number of improvements that will make it better than its predecessor, Windows 11. One of the biggest advantages of Windows 12 is that it will offer improved security. Microsoft is introducing multiple new features to better protect user data, such as a new secure kernel, a secure boot process, and a new sandbox security model.
In addition, Windows 12 will offer improved performance, with better memory management and faster start-up times. The new version of Windows will also provide better support for multi-core processors, and it will introduce new graphics APIs such as DirectX 12 and Vulkan, which will provide improved performance in gaming and multimedia applications.