This week sees Microsoft starting to embrace a password-free future for Windows 11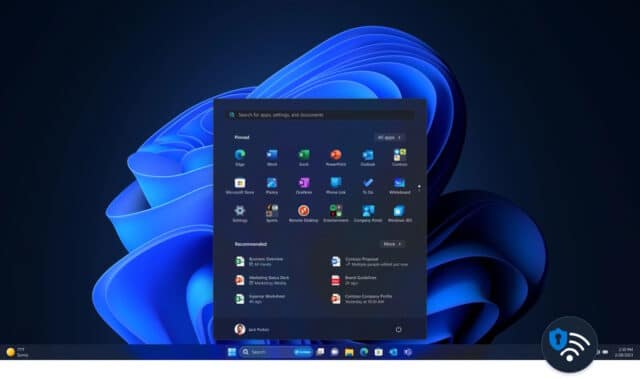 Passwords are a blessing and a curse, serving to secure files, devices and more, while simultaneously being burdensome and, to some extent, offering a false sense of security. With the update that is rolling out to Windows 11, Microsoft is fully embracing the passwordless future the company so desires.
Microsoft points out that passwords are nowhere near as secure as people might think, citing the statistic of 4,000 password attacks every second as proof. The Windows 11 update introduces greater password free security thanks to Windows Hello and wider support for passkeys.
See also:
Stressing the need for organizations and individuals alike to use alternatives to passwords whenever possible, Microsoft says that this update for Windows 11 is part of its drive towards "building the passwordless future".
With the update installed, users will be able to turn to passkeys to bolster their security, replacing passwords with more secure options such as biometrics. The enhanced, wider support for this approach to security has been facilitated by Microsoft's ever-expanding partnerships, but Windows Hello for Business -- the optional security feature for replacing passwords -- is all the company's own work.
Summarizing the new security features, Microsoft says:
Even more passwordless: IT teams will now be able to remove the option to enter a password on day one for all Windows 11 devices with Windows Hello for Business, prompting employees to use more secure login options.
More with passkeys: For the past several years we have been committed to working with our industry partners and the FIDO Alliance to further the passwordless future with passkeys. Passkeys are the cross-platform, cross-ecosystem future of accessing websites and applications. Today we are pleased to share that Windows 11 users can better take advantage of passkeys. After creating a passkey with Windows Hello, you can access a website or application using your face, fingerprint, or device PIN. You can manage passkeys stored on your Windows PC and sign in using passkeys saved on your mobile phone for added convenience. You can use passkeys on a variety of services such as GitHub.com, DocuSign.com, and more.
The update starts to roll out to Windows 11 users as of September 26.