Best Windows apps this week

Five-hundred-and-sixty-two in a series. Welcome to this week's overview of the best apps, games and extensions released for Windows 10 and 11 on the Microsoft Store and elsewhere in the past seven days.
Microsoft released the fourth Moment update alongside the optional non-security preview update for Windows 11 version 22H2. It includes a preview of Windows Copilot, the new Windows Backup app, and many other changes. While it may be tempting to install it right away, most users may want to wait until the official release in October (at the very least).
As always, if I've missed an app or game that has been released this week that you believe is particularly good, let me know in the comments below or notify me via email.
Discounts this week
The following list is a selection of the best deals. Make sure you check out the Store for all offers.
Some apps are discounted for more than one week. Only new apps and games are listed below. Check out the previous post in the series for past offers that may still be valid.
New or notably improved Windows apps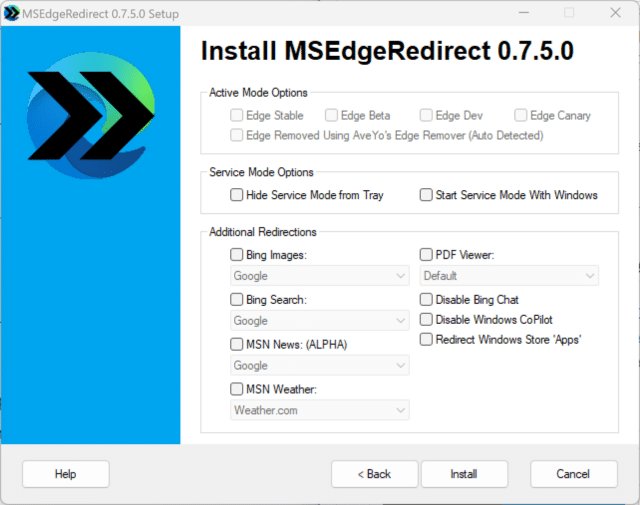 MSEdgeRedirect is an open source tool for Windows 11 to enforce the use of the system browser on Microsoft's operating system. Microsoft enforces the use of Microsoft Edge for certain links on the system, and the third-party application corrects that.
The latest update tames Windows Copilot, the recently introduced AI-powered assistant. Users from the EU may not need the app soon anymore, as Microsoft won't force certain links to open in Edge on EU user systems anymore, if Edge is not the default browser.
MSEdgeRedirect will take this into account with a new mode that sets systems to EU, so that non-EU users will benefit from this development as well.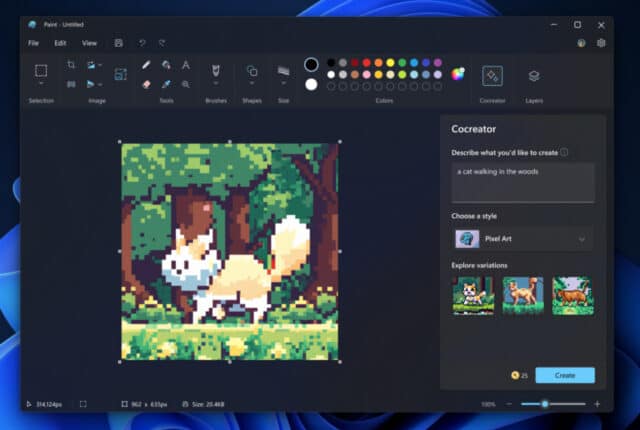 Paint, yes Microsoft Paint, is getting some development love from Microsoft. After introducing support for an AI-powered background removal tool and layers last week, Microsoft pushed Cocreator in Insider builds this week.
Cocreator is Bing Image Creator baked into Paint directly. Users get some credits and need to link their Microsoft account. They may seen give the AI instructions and get three artworks returned based on those.
Non-Windows Insiders may check out Bing Image Creator in the meantime, which offers similar functionality.