Windows 10 remains significantly more popular than Windows 11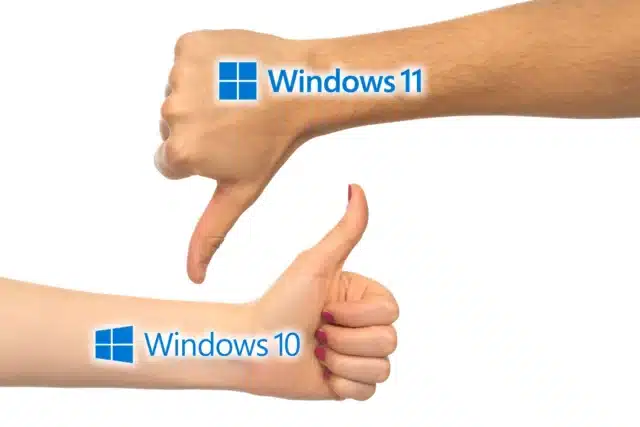 Windows 11 is far from being new. The current version of Microsoft's desktop operating system has been with us for a couple of years and has been treated to numerous significant updates and new features since its launch.
Despite this, Windows 11 remains pretty unpopular. We're not just talking about people having complaints and quibbles about the OS. The latest figures show that the vast majority of Windows users are avoiding Windows 11, with Windows 10 remaining almost three times as popular.
See also:
The statistics for September 2023 from StatCounter indicate that Windows 10's worldwide share of the desktop market has remained virtually unchanged. 12 months ago, Windows 10 was to be found on 71.88 percent of PCs, and now this figure sits at 71.63 percent.
Windows 11 has seen a slight increase in usage, but nothing significant. In September 2022, the OS occupied 13.61 percent of the Windows market; now it accounts for 23.64 percent.
The stability of Windows 10's popularity indicates that people are simply not seeing a reason to upgrade from Windows 10 to Windows 11. Over the last year, Windows 7's market share has dropped from 10.63 percent to just 3.33 percent.
Combined, Windows 8 and 8.1 take up less than 1 percent of the desktop market share, and Windows XP just 0.34 percent -- all practically unchanged over twelve months.
Will the latest update to Windows 11, with AI courtesy of Copilot help? We'll have to see.
Image credit: NikolayShubin / depositphotos