Demands grow for Microsoft to extend the life of Windows 10 and offer security updates for longer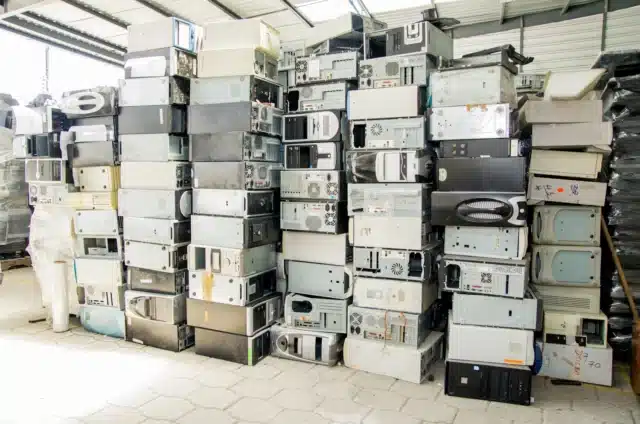 Citing concerns about making millions of Windows 10 PCs unsupported and obsolete, the Public Interest Research Group (PIRG) is calling on Microsoft to extend support for the operating system. Environmental concerns are also highlighted.
Windows 10 is set to be dropped from Microsoft's support list in 2025, meaning there will be no more security updates for the millions of people still using this version of Windows. PIRG points out that many PCs simply cannot be upgraded to Window 11, and large numbers of people cannot afford to upgrade their hardware. This is why the network of organizations is petitioning Microsoft to rethink its decision.
See also:
The PIRG is worried not just about the financial impact for many Windows 10 users if they are forced to buy a new Windows 11 compatible system, but also about the environment. The group points to statistics that suggest large proportions of these unsupported Windows 10 systems will end up in landfill sites.
PIRG's Designed to Last Campaign Director, Lucas Rockett Gutterman, says:
Microsoft abandoning Windows 10 could cause the obsolescence of more computers than any single action ever. Microsoft needs to rethink this decision and continue providing security updates for the millions of people who can't upgrade their computers, for the sake of both their finances and the environment.
The petition is addressed to Microsoft CEO Satya Nadella, and it pleads:
Don't junk millions of computers. Microsoft's decision to end support for Windows 10 could cause the single biggest jump in junked computers ever, and make it impossible for Microsoft to hit their sustainability goals. The new version of their operating system's stringent hardware requirements could result in 40 percent of PCs in use being left behind.

Microsoft's decision to stop supporting millions of functional computers in our hospitals, businesses, and homes is a raw deal for customers who expect their expensive devices to last.

All software reaches a point at which it's no longer supported, but when the consequences to our environment are this large we shouldn't accept it.
When Microsoft released Windows 10, its system requirements were such that it could be installed on PCs running much older versions of the operating system. Windows 11, however, ramped up requirements, cutting many people out of upgrading.
PIRG notes that "Microsoft has extended support for older operating systems in the past. Windows XP users received security updates for 13 years". This prompted Gutterman to retort:
Given these past actions of Microsoft, it's surprising that the company is forcing the transition to Windows 11. Not only is this bad for consumers, it's also bad for the planet, since the outdated computers will add to our growing piles of toxic e-waste.
You can view the petition here.
Image credit: pxhidalgo / depositphotos