Ultrabook can't beat MacBook Air pricing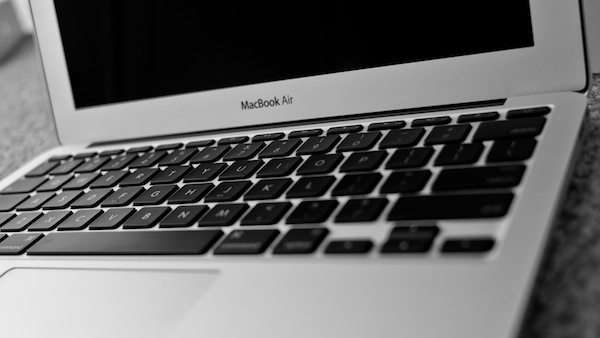 Intel has a big problem, and senior executives know it. Ultrabooks running its processors and Windows cannot compete with MacBook Air on price. There's a strange offing coming, when Macs, which for so long cost more than Windows PCs, will be the value choice -- that's assuming Apple chooses to pass savings on to customers rather than be extra greedy about margins.
Wintel OEMs can't compete on price because Apple realizes cost advantages inherent to its end-to-end development, manufacturing and distribution model. These smaller powerhouse laptops aren't cheap to produce, but it's two secret ingredients in Apple's recipe that will prove decisive.
Thin is In
Intel unveiled the Ultrabook concept three months ago at Computex. Ultrabooks are meant to be thin and light, measuring less than 20 mm (0.8 inches) thick and selling for less than $1,000. By thickness (16.3mm), the Samsung Series 9 fits the category definition but, at the time, cost considerably more, starting at $1,299.99. Not surprisingly, MacBook Air is similar size -- in fact a tad thinner.
The first ultrabooks are scheduled for the holidays, but there already are signs of trouble at good ship Intel. Ultrabook partners have mutinied -- demanding 50-percent price cuts, which Intel won't give so as to preserve its lucrative margins. According to DigiTimes: "As for Ultrabook CPUs, Intel is only willing to provide marketing subsides and 20 perent discount to the first-tier players, reducing the Core i7-2677 to US$317, Core i7-2637 to US$289 and Core i5-2557 to US$250".
The chips cost too much for many Ultrabook OEMs to meet those lower price goals. Among the current crop of hot, Wintel thin-and-light laptops pricing typically exceeds -- or in a few instances equals -- entry-level MacBook, which sells for $999. That's ahead of the real ultrabooks coming to market. Take the svelte Series 9 laptop, which until recently cost $200 more in the 11.6-inch entry configuration than same screen-size MacBook Air. Actually, Samsung's website still lists the $1,199.99 price for the 64GB model, which is comparably configured to $999 MacBook Air. By my math, since launch, Samsung slashed prices by $300 to achieve parity with MacBook Air, but at what cost to margins?
Where are They?
Intel isn't exactly abandoning OEM customers, but its response to them foreshadows trouble. Earlier this month the chipmaker established the $300 million Intel Capital Ultrabook fund for investing in ultrabook research and development. The funds creation suggests that ultrabook development isn't moving fast enough.
Intel partners are talking about Ultrabook but they're not quickly walking them to market. Acer and Asus are competing to get out ultrabooks fast, but larger OEMs are slower moving. During last week's Lenovo earning's conference, COO Rory Read expressed commitment to ultrabook, but in rather vague terms. He spoke in hints about achieving "mainstream prices", which could mean sub-$1,000, but he didn't exactly say that. Product arrival talk -- "I wouldn't say by the end of the year necessarily" -- hinted at 2012 but amorphously.
Intel and its partners must contend with two related problems competing with Apple, which is able to aggressively price MacBook Air while keeping its overall margins above 35 percent. The first is here and now, the other is expected as soon as the next generation MacBook Air launches. Apple has successfully leveraged its large volume business from iPhone and iPod to gain favorable component pricing compared to many competitors; I've read plenty of commentary about that. But there's something else: Apple doesn't license software.
Unlike Wintel competitors, which license Windows and other software, Apple develops its own. As such, Apple largely absorbs the cost of the software as part of research and development. The company does defer some revenue from its computer sales, because of accounting related to Mac OS X and iLife updates. But that's a deferral not a hefty, separate licensing fee. Customers receive the benefits of core software designed specifically for the hardware, too.
Apple's Advantage
Recently, there have been rumors that Apple might move from Intel processors to its own A chips, like those used in iPad and iPhone. Yesterday in an interview published at CNET, Greg Welch, Intel ultrabook chief, says: "We hear the same rumors and it would be remiss of us to be dismissive. We endeavor to innovate so they'll continue to look to us as a supplier".
The next-gen A6 processor would take away Intel chips as another crucial component cost Apple wouldn't have to pay, which its Wintel competitors have to. Based on various industry estimates, Intel processor, Windows and additional software easily exceeds 40 percent of a computer's total cost -- likely considerably more when looking at ultrabook and that coveted sub-$1,000 sell price. Of course, A6 wouldn't make the processors free but Apple would control costs and, presumably, they would be considerably less than buying them from Intel.
Asus UX21 Ultrabook is expected by the end of September for around $1,000 or a little less. But sub-$1,000 isn't good enough. MacBook Air is there today, and an A6 switch would give Apple plenty of room to cut prices further while preserving margins. My audacious headline is based on several assumptions, any of which could change:
1. That Intel won't dramatically cut CPU prices for Ultrabooks.
2. That Apple will move MacBook Air to A6 processors.
3. That Apple will undercut competitors because it can do so without sacrificing margins.
I think MacBook Air will demonstrate in the coming months, even more than it does now, the cost advantages of Apple's end-to-end product design, development and distribution methods.