Apple steals Mobile World Congress' thunder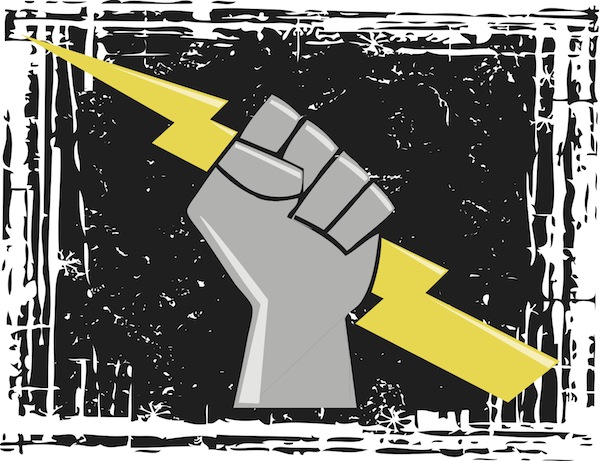 Early today I asked colleague Tim Conneally in group chat: "What happened to Mobile World Congress? One day of announcements and nothing else?" Because Day 2 is unusually light on product news. Perhaps that's good thing for participating vendors, because late this morning Apple stole the show.
The Cupertino, Calif.-based company dispatched email invites for a March 7 event, presumably announcing iPad 3. The message teases: "We have something you really have to see. And touch". Well, Apple did Microsoft a favor by not sending invites tomorrow, when Windows 8 Consumer Preview debuts at Mobile World Congress. Or perhaps someone at Apple wisely considered that Microsoft's announcement is simply too big to thump -- or that getting in ahead steals thunder enough.
Blogs and news stories that would have been written about MWC product announcements will go to Apple rumormongering and speculation. The gravity well is just too great. (I got in my MWC quota before writing this post, but still...)
Twitter buzz around #ipad and #ipad3 was so great Mashbable posted a 20-page slideshow of tweets. What? There's no other news today? It's this kind of response that sucks the soul out of trade shows like Mobile World Congress.
Mashable editor Lance Ulanoff tweeted this morning: "Eric Schmidt is on stage at #MWC talking global tech gap, blissfully unaware of the Apple news that just blotted out the sun. #iPad".
Apple has done this many times before, let loose an invite or rumor during some big event or before (if not during) a competitor's product announcement.
What Timing!
Apple's newest iPad comes at a time of great tablet uncertainty. I chatted to Tim Conneally today about MWC announcements: "Lighter on tablets, here and CES [Consumer Electronics Show]" -- that's after more than 100 new ones announced at both 2011 events. Tablet announcements are few at MWC 2012.
So far the only real stand-outs -- and they're not much for new hardware -- are Samsung Galaxy Tab 2.0, Galaxy Note 10.1 and Sony P, which goes on sale here in the United States from AT&T on March 4. That's three days before Apple's event. It's lousy timing for Sony.
Meanwhile some executives attending MWC acknowledged that their Android tablet sales aren't meeting expectations, which is a polite way of admitting being whipped by iPad. "Honestly, we're not doing very well in the tablet market," Samsung executive Hankil Yoon said yesterday during a MWC roundtable.
That's startling coming from the company ranked third in tablet sales, according to NPD DisplaySearch. Apple is leader, with 59.1 percent market share, followed by Amazon (16.7 percent) and Samsung (6.7 percent).
Meanwhile, Google's Andy Rubin gave reporters attending the mobile event grim numbers: 12 million Android tablets sold to date. That compares to 55 million iPads sold through end of 2011 -- 15 million, or more than all Android tablets -- just in fourth quarter.
Now along comes Apple's event announcement and presumed March launch of iPad 3. Want to guess what tablet everyone will talk about now. Apple just raised the cloak of invisibility on every other tablet, perhaps other than Amazon's Kindle Fire.
Burning Ring of Fire
Regarding Kindle Fire, there is the lingering question about a smaller iPad to compete. Two weeks ago, the Wall Street Journal reported rumors about the tablet's little sibling. I asked: "Would you buy 8-inch iPad?". Besides comments, there was a poll, to which 3,554 people responded so far. That's a healthy sample size. Results: 55.09 percent yes and, obviously, 44.91 percent no.
The spread is enough to win an election, but lacks when planning product marketing. Consider the context: It's obvious Apple would sell an 8-inch tablet for less than the 9.7-inch model, which starts at $499, I suggested bottom price of $299 in the story accompanying the poll. Yet only little more than half the respondents would chose the smaller, lower-cost tablet. As for those responding no, there's no context to determine whether they would buy a costlier iPad or none at all.
Apple rumors, like those about Microsoft products in the 1990s, have pull. Following just the rumor of 8-inch iPad, BetaNews reader Jessica changed her tablet plans: "I was thinking of buying a Kindle Fire, but am now thinking of waiting for the smaller iPad. The only reason I don't want am iPad is because it is so expensive. But for only about $100 more I would reconsider".
Imagine what happens now. Apple just froze pretty much most tablet sales by sending out the invite. Yes, I'll ask a buying question when the new iPad is announced.
BetaNews reader dougau cracked me up: "I'm loving all these 'would you buy' articles, Joe. I have a feeling 75 percent of BetaNews users would spend $500.00 for a bag of shit if it had a Apple logo on it". Is he right? It's not a frivolous question. Apple's invite couldn't take away from Mobile World Congress announcements, if there wasn't so much interest in that logo and the products behind it.
Photo Credit: SFerdon/Shutterstock