Sprint buys $480 million worth of U.S. Cellular's Midwest wireless business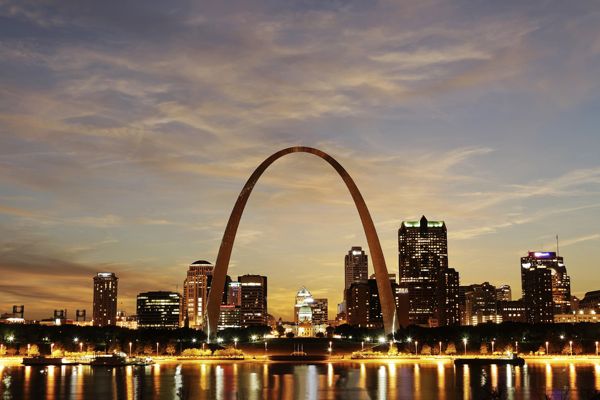 Third-largest U.S. wireless network operator Sprint on Wednesday announced it will be acquiring $480 million worth of wireless spectrum from eighth-largest carrier U.S. Cellular in various markets in five different midwest states.
The spectrum licenses encompass 10MHz or 20MHz blocks of space in the 1900 MHz band, the band Sprint is building its 4G LTE network upon. These expanded areas of coverage, which include urban areas of Chicago, St. Louis, South Bend, Indiana and Champaign, Illinois, will be included in Sprint's overarching Network Vision upgrade which began last year.
Because U.S. Cellular is vacating the markets where it's selling the spectrum, Sprint is also acquiring approximately 585,000 U.S. Cellular customers who reside in those markets.
In the third quarter of this year, U.S. Cellular added only 9,000 subscribers and suffered significantly reduced profits due to the high cost of subsidizing LTE devices. Its revenues remained flat. U.S. Cellular on Wednesday said its retail stores, both company-owned and franchised will be closed in these markets, and that "the majority of the company's retail, engineering and business support associates in these markets will not be retained."
This shift in spectrum licenses is part of the larger-scale changes taking place in the United States wireless market. To better compete with entrenched market leaders Verizon Wireless and AT&T, the smaller national carriers are consolidating both their spectrum holdings and subscriber bases with the help of major backing from foreign investors.
"In the dynamic wireless marketplace, we have a clear strategy to accelerate profitable growth and increase return on investment over the long term, and we are taking decisive steps to achieve it," said Mary N. Dillon, U.S. Cellular president and CEO in a statement on Wednesday. "Exiting these markets enables us to play to our strengths in markets where we have higher penetration and where we can effectively sharpen our proven strategy to differentiate the U.S. Cellular customer experience from other wireless carriers. Going forward, we will continue to serve more than 5.2 million customers with the unparalleled experience they expect from U.S. Cellular."
Sprint, which expects $20 billion from Japanese carrier Softbank can afford to buy these immensely valuable wireless licenses. Likewise, Germany's T-Mobile USA absorbed domestic carrier MetroPCS to close the coverage and subscriber gap between itself and Sprint.
The transaction is subject to approval by the Department of Justice and the Federal Communications Commission and is expected to close in mid-2013. Accounts and service of U.S. Cellular customers in these markets will not change until regulatory approval is reached.
Photo: Kenny Tong/Shutterstock