VLC Media Player adds hardware decoding support, rebuilds audio core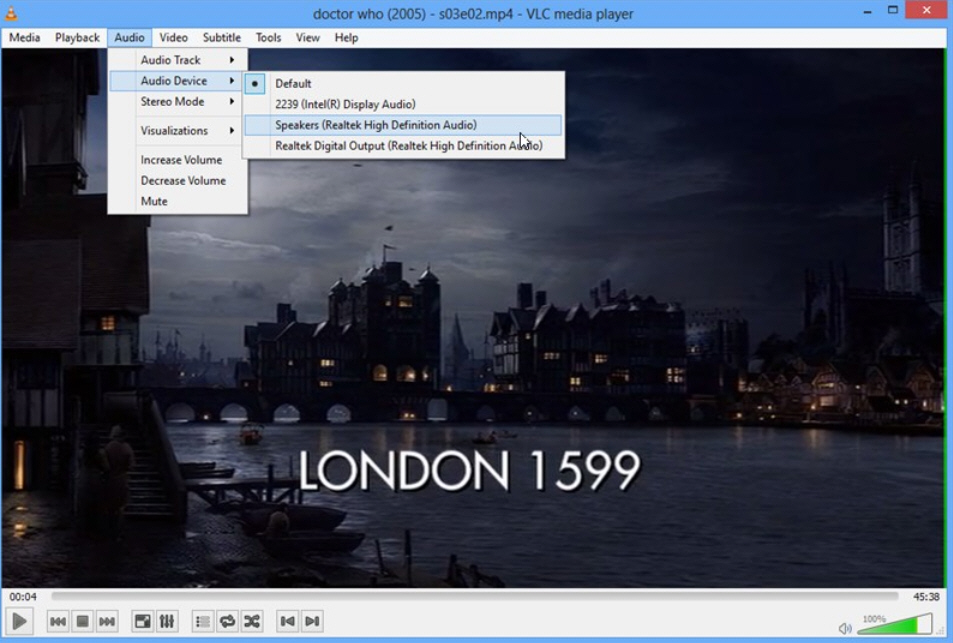 The VideoLAN organization has released VLC Media Player 2.1, a major new build of its popular open-source, cross-platform media player. Version 2.1, codenamed "Rincewind" is an essential app for Windows 8 users wishing to play DVD video on their PCs without having to pay for the privilege.
VLC 2.1 adds hardware decoding support to three major platforms and hardware encoding support for Windows, plus rewrites the audio core to provide better volume and device management.
Hardware decoding support has been added to OS X (VDADecoder), Android (MediaCodec) and GNU/Linux (VDPAU), offering better performance on these platforms. Windows gains hardware encoding support with Intel QuickSyncVideo. Codec support has also been extended with seven new video codecs and three new audio codecs added alongside two subtitle codecs.
VLC's audio core has been completely rewritten along with its audio modules, allowing for better device management and volume control. Support for multi-channel layouts -- from 5.1 to 7.1 -- has also been corrected across all formats.
Vista, iOS, Android, OpenBSD and OSSv4 platforms gain new audio outputs, while a selection of new remapping, gain, stereo widening and downmixing effects have also been added. Audio metadata support has also been extended across Ogg, AVI, MP4 and MKV.
Screen input support has now been added to OS X (OS X Lion or later required) along with support for Microsoft Smooth Streaming. There are also key improvements to Blu-Ray, Dash, v4I2 and HTTP inputs. VLC 2.1 also gains a number of video improvements, including new outputs for iOS, support for color conversion shaders on iOS and Android and -- critically -- support for forthcoming 4K ultra-HD video.
Mobile support has also been extended, with VLC now ported to Android on ARMv6, ARMv7, x86 and MIPs devices. Android is supported from v2.1 to v4.3 on these devices. There's also a new port to iOS, supporting iOS 5 through 7 on all iPads and iPhones. A partial port has also been completed for WinRT, allowing Windows 8 users to install VLC as a full-screen app.
A full list of improvements and changes is available at the VLC web site. VLC Media Player 2.1 is available as a free, open-source download for Windows, Mac and Linux. A separate 64-bit build is also available for Windows users, while an updated portable build should also be released shortly. Also available are VLC for iOS 2.1.1 and VLC for Android Beta.