Rdio jumps into original video content with Red Bull Stratos documentary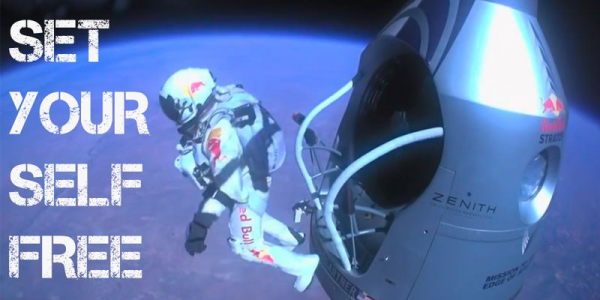 When it comes to original online video content, many services spring to mind, but Rdio is likely not one of them. However, not to be outdone by the likes of Amazon and Netflix, the online music service has produced and released its own original documentary that chronicles last year's Red Bull Stratos challenge.
Some of you may remember the event -- that Sunday morning when we sat glued to our computer screens watching as Felix Bomgartner slowly rose into the sky on the way to a record-setting 128,000-foot jump from the stratosphere.
"The countdown is over -- Mission to the Edge of Space: The Inside Story Behind Red Bull Stratos, the dynamic documentary of the record-breaking jump, is now live", the music service announces today.
To go along with the documentary, Rdio is also releasing a few extras, including previously unseen clips and a new full-length music video titled "Oh Boy".
To watch the content, you will need a Rdio account. A free one will work just fine, though the service likely hopes that drawing you in may result in more paying customers in the future.