10 reasons why you should consider Windows Phone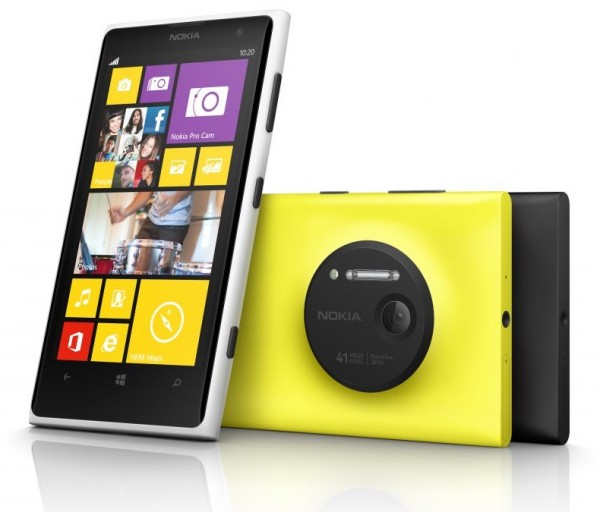 With Android handsets and iPhones taking the lion's share of the smartphone market, Windows Phone is quite often overlooked by most consumers in their purchasing decisions. The popularity, or lack thereof, of devices running Microsoft's mobile OS likely plays an important part but it also detracts folks from getting the smartphone that may be right for them. Ask yourselves how many of your acquaintances have been in this position.
Many do not even take Windows Phone into consideration and the ones that do easily find a couple of reasons to dismiss the platform and jump on the Android or iPhone bandwagon. Yes, Windows Phone may not be the right answer for everyone but it might be for more people than naysayers think. And I have got 10 good reasons why consumers should give Windows Phone a chance.
1. Beautiful Inside Out
When it comes to exterior design, Windows Phones are among the best-looking smartphones on the market today. And I am not talking just about high-end ones, but entry-level handsets too.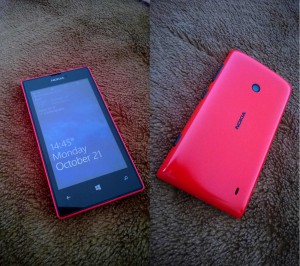 The Nokia Lumia 520 (shown to the left), which is the cheapest Windows Phone 8 device that Nokia makes and one of the cheapest available smartphones, shows that you do not need to empty your wallet in order to own a smartphone that looks good. It can be purchased in a number of attractive colors like yellow, blue, white and red. And, the back cover can be swapped with a new one if you get tired of the color.
It goes without saying that high-end Windows Phones up the ante in this regard. The purple HTC Windows Phone 8X is, in my opinion, one of the best-looking smartphones ever made. The same thing can also be said about the Lumia 925, which neatly combines metal and polycarbonate.
The software side is just as attractive. The Windows Phone OS is different, but in a good way. The live tiles pop, on any display, and the degree of customization (white and black backgrounds coupled with the 20 colors for the live tiles) should satisfy most users' needs for differentiation.
If you really care about design then Windows Phone smartphones should be at the top of your list.
2. Simplicity and Ease of Use
In order to deliver an enjoyable experience, smartphones should be easy to use whether we are talking about adjusting system settings, finding an application or configuring the start screen to the user's liking. In this regard Windows Phone does not disappoint: users can populate the start screen with a large number of live tiles and position them based on their preference, the applications are listed in alphabetical order and the settings are easy to discover and tweak.
And Windows Phone is easy to navigate too: users can see all their pinned live tiles by swiping vertically on the start screen, the application list can be triggered by a swipe to the right from the start screen and the settings appear as an app within the applications list. It is simple, is it not?
3. Pin What You Want and Who You Want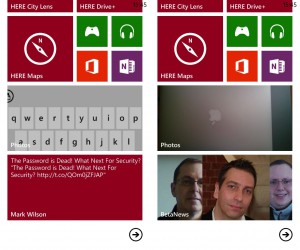 Even though Windows Phone is simple and easy to use, it is also quite powerful. The operating system lets users make the best out of their start screens through live tiles. Folks can pin all of their installed apps in order to view the latest updates without opening them.
Or, to keep things tidy, users can only pin the stuff that they want to have quick access to, and remove everything else from the start screen.
Similarly, contacts and groups of people can be pinned on the start screen, allowing users to see what their friends, coworkers or family have been up to lately on social networks like Facebook, LinkedIn, and Twitter, and get in touch quickly with them through Skype, Facebook Messenger, SMS messages or calls.
4. Great Social Integration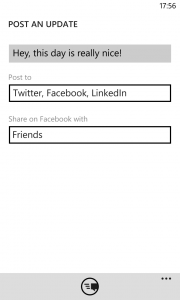 As I mentioned above, Windows Phone integrates with popular social networks like Facebook, LinkedIn, and Twitter. Users can post on any of them, without using a dedicated app, from their Me live tile.
They can see the latest updates from their friends in the People hub, again without having to use a dedicated app. This functionality also extends to Rooms and Groups, which I will discuss later.
I already mentioned that it is possible to interact directly with friends. I also have to add that you can respond -- comment, like and retweet -- to social network updates from either the Me live tile or the People hub.
Social butterflies are in for a treat.
5. Kids Corner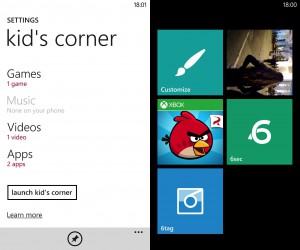 Giving children complete access to your smartphone is probably not a wise idea. The young ones can delete important stuff like work emails, interact with your contacts without you knowing, buy content, install all sorts of apps or read things that they should not, to name a few.
Through Kids Corner, Windows Phone allows you to set up a curated environment for your children. They can only access and use the apps and features that you want them to and, if you set up a PIN code, they will be unable to access your side of the smartphone. There is no need to worry about getting into an embarrassing situation anymore. And, even if children enter the wrong PIN code multiple times, the operating system will not lock you out.
6. Groups and Rooms
The Groups feature is pretty self-explanatory: users can select multiple contacts (up to 20 are supported) and create a special group for them. As I already mentioned in this article, groups can be pinned on the start screen for easy access to the contacts' social updates and ease of reach. It is worth noting that users can also send messages -- texts and emails -- to all the members of the group at once.
Rooms is by comparison much more interesting. It is a feature that I use every day with my girlfriend, to chat on Messenger, share photos, calendar entries and notes (via OneNote). Of course, users can invite more than one member to join a room. And, they can also share their location with the other members. Rooms can come in handy with family members, coworkers and friends, but it only works as intended between Windows Phone 8 users.
7. Microsoft Services Integration and Support
Unsurprisingly, Windows Phone is the best smartphone platform for those who are enamored with Microsoft's services and software. The operating system works great with Outlook.com (syncs calendar entries, contacts and email), SkyDrive (supports automatic photo and video uploads), Skype (integrates in the People Hub), Xbox Music (built-in), OneNote (built-in) and others like Bing Finance, News, Sports, Translator and Weather, SharePoint, Lync and Yammer.
Bing Search is also built-into Windows Phone. All handsets come with a dedicated button that opens Bing Search. It is a convenient feature to have for those who prefer Microsoft's search engine.
8. Office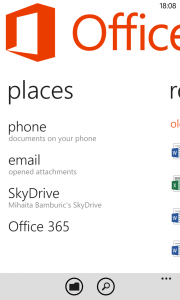 Unlike any other smartphone operating system, Windows Phone comes with Office out-of-the-box. And it is free.
Admittedly it is not the full-blown version that is available on Windows but it gets the job done for those who wish to view, and edit, Excel, PowerPoint and Word files on their handset.
Office on Windows Phone integrates nicely with SkyDrive, as users can save their compatible files on Microsoft's cloud storage service.
Also, Excel, PowerPoint and Word files can be downloaded, from SkyDrive, and modified on the smartphone.
And, for those who use Office 365, Microsoft allows them to enroll their Windows Phone too.
9. Security
While most consumers may not place security at the top of their priorities list, the same cannot be said about businesses and institutions which deal with important data on a frequent basis.
Windows Phone 8 comes with a number of security-oriented features like app sandboxing, that is designed to prevent unauthorized data access, remote wiping, secure boot, that only allows approved software components to run, and BitLocker encryption, that encrypts all the content on the device. The operating system also secures data sync (with SSL 3.0 and AES 128 or 256-bit encryption) and supports Information Rights Management, that is meant to protect against unauthorized content distribution.
Windows Phone 8 is also fit for enterprise and government use. The smartphone operating system has received the coveted FIPS 140-2 certification, which means that it can safely handle dealing with sensitive data.
10. Fluid No Matter the Specs
Windows Phone provides a consistent experience across all devices, no matter the smartphone. The operating system works just as well on the entry-level Lumia 520 as it does on the high-end Lumia 920, for instance. There is no noticeable lag to speak of when scrolling through the start screen, applications list or the settings menu. It is very fluid across the board which is no small feat considering the differences in hardware specifications. The high-end devices may open apps faster but, generally speaking, Windows Phone cannot be faulted in this regard.
Why Haven't You Mentioned the App Store?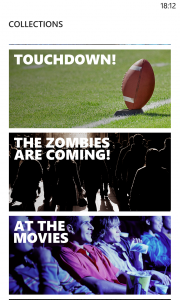 Glad you asked. The reason is the Windows Phone Store is a mixed bag. While it does not feature the same number of apps as Apple's App Store or Google's Play it does offer a decent number of quality offerings, either from the official developers or third-party ones. This ultimately boils down to what you want and prefer, and whether Windows Phone Store is good enough for you.
Those seeking the latest and greatest game titles, for instance, may find it to be disappointing but for some casual gamers it may prove to be sufficient. Like I said, it is up to you to decide how important some apps are. That said, keep in mind that Windows Phone Store has steadily improved over the past year, and will likely continue to receive even more quality apps, like Flipboard, Path and Vine, which were touted to arrive "soon".
It is also important to know that not all Windows Phones are created equal when it comes to their software. Nokia, for instance, adds the most value with a number of exclusive apps while HTC, Samsung and other makers rely more on Microsoft and Windows Phone developers. So, choose wisely!