Sony launches its first Android tablet, the wedge-shaped Tablet S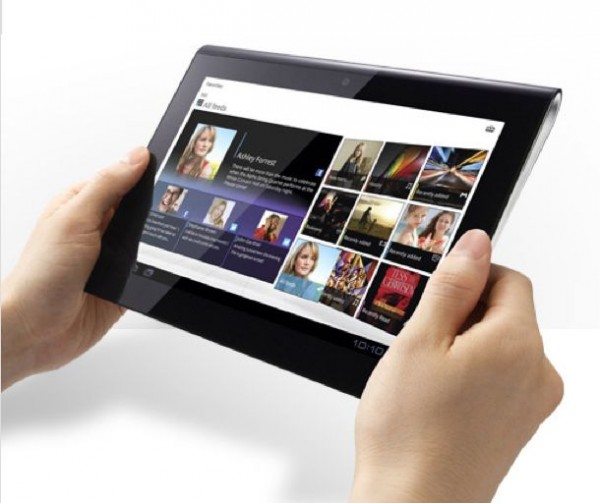 Four months ago, Sony unveiled its first two Android tablets, a wedge-shaped slate and a dual-screen clamshell model which at the time went by the names S1 and S2, but became the Tablet S and Tablet P.
Today, Sony officially launched the Sony Tablet S, the wedge-shaped tablet.
The 9.4" tablet is powered by an Nvidia Tegra 2 processor, runs Android Honeycomb (3.1) and is available in two models, one with 16GB of storage, and one with 32GB which will cost $499 and $599 respectively.
Like Vizio's tablet, Sony's tablet is largely targeted at the home user as a device to use in conjunction with his television. As such, it includes DLNA compatibility, compatibility with Sony's HomeShare network speakers, and includes an infrared emitter so it can be used as a universal remote control, or a Wi-Fi remote with Sony's Media Remote app which hooks up with Bravia-branded entertainment devices.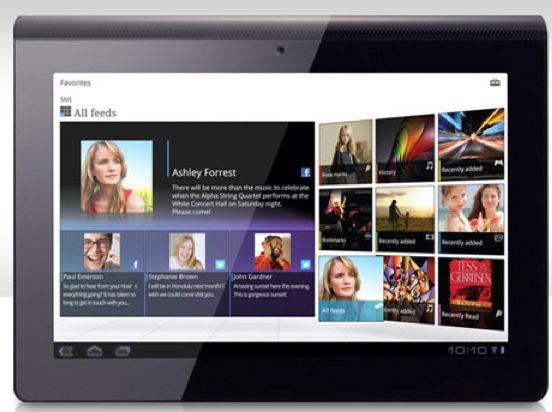 It also comes equipped with Sony's entertainment experiences and is "PlayStation Certified," meaning it will be able to download and play emulated PSOne and PSP games like the Xperia Play can.
Last month, Sony gave us a sneak peek at what its new tablets could do, and we came away with mixed feelings.
We asked Betanews readers if they were at all interested in Sony's tablets, and their response was mixed too.
447 readers said they were either extremely interested or somewhat interested, 161 readers were either indifferent or somewhat disinterested, and 376 said they were "not at all interested."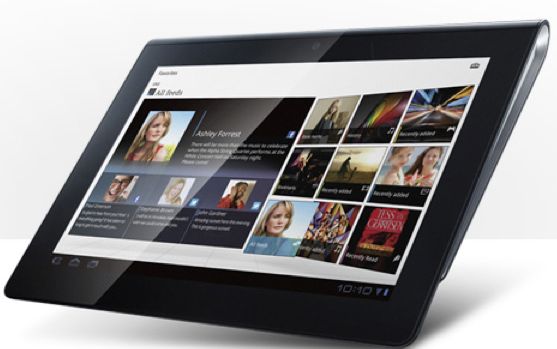 So it's not an immediately droolworthy product, but people out there seem to be taking notice, and it stands as a pretty imposing competitor to Vizio, who is marketing to the same audience as Sony.