Apple: 6 million Mac OS X Lion downloads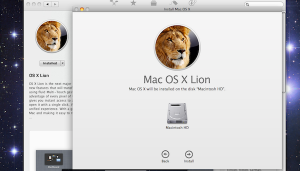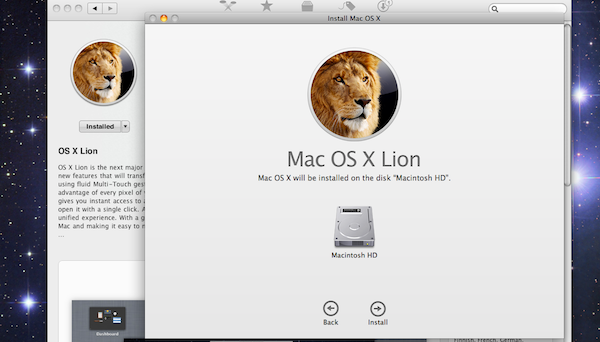 Apple CEO Tim Cook stepped into the huge shoes left by cofounder Steve Jobs, kicking off the all-important "Let's talk about iPhone" event in Cupertino, Calif. Today's launch event is a crucial coming-out party for Cook as new CEO. He replaced Steve Jobs in August.
Cook dropped some big news right away: Since its release two months ago, Mac OS X 10.7, aka Lion has been downloaded 6 million times. However he didn't indicate whether those were separate purchases or not. Buyers are allowed to install the software on multiple Macs in the home, which means more than one download per purchase.
Cook dawned the stage in darkly-colored clothes, ala Jobs. Cook's challenge: To equally command the stage. Jobs is legendary for the so-called "reality-distortion field", a seemingly hypnotic effect where Apple's cofounder makes almost any new product announcement magical. Jobs is a master of selling aspiration, of making people, well some, believe that Apple's new this or that will make their lives better. Cook has presented before, but never with so much expectation -- or anticipation -- around him.
Cook's presentation pace reminds of Jobs before he become to ill to give a full keynote. Jobs would give a state of the business by numbers, as Cook did today. Among them:
357 Apple stores are now open
Mac install base is 58 million
Mac US PC market share is 23 percent at retail
iTunes Music Store: 16 billion songs downloaded
300 million iPods sold since launch a decade ago
$3 billion paid out to iOS developers
Over 80 percent of hospitals are testing iPad
92 percent of Fortune 500 companies are deploying iPads
140,000 iPad apps are available
Half million iOS 5 developers
250 million iOS devices sold
He has made a good case for a healthy business.