Samsung seeks to block iPhone 4S sales in France, Italy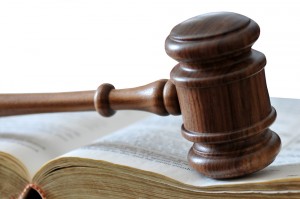 Samsung is using Apple's release of the iPhone 4S on Tuesday as a way to gain increased leverage in the heated patent battle underway between the two companies. On Wednesday, it filed requests for an injunction banning the sale of the device in both France and Italy.
The choice of these two countries is not by accident: patent laws in both allow for an affected company to request injunctive relief before an infringing product is officially released. That said, it's not unreasonable to believe that Samsung may look for injunctions elsewhere once the iPhone 4S ships.
"Apple has continued to flagrantly violate our intellectual property rights and free ride on our technology," Samsung said in a statement announcing the effort. "We believe it is now necessary to take legal action to protect our innovation".
Samsung says the infringing technology, which involves the "reliable functioning of telecom networks and devices", is so egregious that it should be barred from sale. Two patents are listed in the legal filings.
The company is in dire need of some leverage in its battle with Apple. In Australia, Apple has rejected the company's efforts to settle there on the basis that Samsung was attempting to dictate terms for settlement when it was the infringing party; and in Europe Apple has generally prevailed in its efforts.
Samsung has had some help in the United States though: both Verizon and T-Mobile have come to its aid in defending it against a similar suit here which could halt the sale of the 10.1-inch version of the Galaxy Tab tablet and several handsets.
Photo Credit: JustASC/Shutterstock