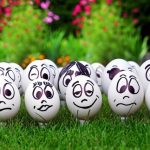 I sold my sister's T-Mobile HTC M9 earlier today. Nan lives in Vermont, where Verizon delivers consistently better coverage and where the market for a used smartphone is much smaller than here in San Diego. The buyer had previously owned the Samsung Galaxy Note 7, which she really enjoyed. While waiting until late November or early December for her matte black iPhone 7 Plus order, the woman has a Samsung Galaxy J7 loaner and hates it. She is familiar with the M9 because her mom owns one.
This lady is the fifth person I've met in just a few days who had bought Note 7. They're everywhere—and a sorry lot of disappointment, too. Every one switched to an iPhone. What? Has no one read reviews claiming Google's Pixel handsets are the Android iPhones everyone waited for?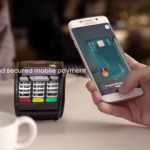 I love shopping in brick and mortar stores (except Walmart and Dollar General). No matter what I am buying -- shoes, clothes, food, technology -- I have a blast. My favorite aspect of shopping, however, is getting deals. Spending money is certainly not one of my favorite things, but if I get a discounted sale, it makes the experience much more satisfying.
Unfortunately, many stores require membership and loyalty cards to get the lower prices. These pieces of plastic can accumulate quickly, becoming unwieldy in a wallet or purse. Digital payment solutions should alleviate this dilemma. Apple Pay recently introduced support for Kohls loyalty cards. Today, Samsung Pay is getting membership and loyalty card support too.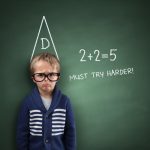 The first weekend of iPhone 6s and 6s Plus preorders are behind us, but Apple already looks ahead. This morning, the company presumably sought to quell last week's Wall Street jitters in statements to CNBC, Financial Times, and MarketWatch, among other news services popular with investors. This is perception-management at Apple's finest, and it is metaphor for success selling smartphones and why most competitors flounder by comparison.
I didn't receive the statement and so cannot attest to its veracity. But presuming esteemed financial news services accurately report, misdirection isn't much better than this. Apple doesn't give an exact figure, instead stating: "We are on pace to beat last year's 10 million unit first-weekend record when the new iPhones go on sale Sept. 25". How circumspect is that? Ten million the first weekend two weeks later?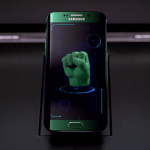 Samsung is down but not out in the global smartphone shipments battle with top rival Apple. That is the conclusion from analysts at Juniper Research, which like Strategy Analytics released first quarter 2015 data today. Juniper sees sharp rebound from Galaxy S6 and S6 Edge, which "reception" is stronger than their predecessors.
Quarter-on-quarter, Samsung smartphone shipments -- 82 million units -- rose by 23 percent but fell 29 percent year over year. By comparison, annually, Apple shipments soared by 40 percent, to 61 million, largely lifted by China. The country's importance to the fruit-logo company cannot be overemphasized for either manufacturer. But Apple reaped the big crop, with shipments up 71 percent that generated $16.8 billion in revenue.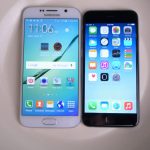 The Galaxy S6 has been subjected to a number of different stress tests since it hit shelves, including full-on bend tests, and simple drop tests -- plus being run over by a car in one case, which it survived and still remained usable.
And here's another -- this time, the Galaxy S6's foe is boiling water, which it's being dipped into alongside an iPhone 6. So which handset will be able to stand the boiling heat for longest?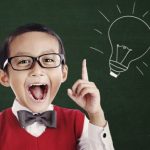 Outside Apple Store, people excitedly line up to buy iPhone 6. The crowd is remarkably eclectic. Tattoos here. Mohawk there. Someone wearing a prim business suit chats with a burly biker wearing sleeveless T-Shirt. Everyone's clothes beam bright, vibrant colors. Loud laughter and uproarious chatter is everywhere. This is one happy group of buyers.
The store's doors exit onto a green pasture of sheep. Each wears a chain around its neck, with iPhone 6 attached. Cow bells appear on the screens, and clanging sounds against the chirping of birds. One animal looks up: "Baaaaaaa!" Then another, and another. An announcer asks: "Do you really want to be an iSheep?" Then the Android logo and robot flash across the screen.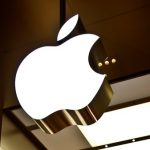 Perhaps you have seen such statement somewhere on the InterWebs sometime during the last couple of months and increasingly the past few weeks. It's a meme slowly growing -- and for good reasons. While others innovate, Apple iterates and succeeds unblushingly well. The company is mountains more successful today innovating less and taking fewer risks.
Apple is the new Microsoft, where maximizing margins matters more than innovation. Look how much more successful Apple is by being boring and following where innovators lead. Consider today's Strategy Analytics report that puts Apple and Samsung tied for calendar fourth-quarter smartphone shipments. Such scenario was all but unfathomable two quarters earlier. Yet the foundation laid long before Apple cofounder Steve Job's death, when logistics genius and now CEO Tim Cook managed day-to-day operations. Risk-to-innovation defined Jobs' management style. Cook is more tactical.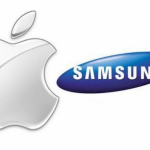 It seems as though the Apple vs Samsung patent wars will never end. Samsung has asked the US court to toss the $930 million lawsuit that Apple won, claiming that it didn't plagiarize the iPhone and that the compensation was too high.
Samsung's lawyer Kathleen Sullivan, argued that the lower court made an error and that the phones have separate distinct features, such as Samsung's phones not having a 'home' button.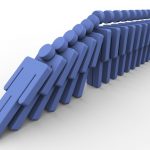 The world's largest smartphone manufacturer is troubled. Overnight, Samsung warned that its third-quarter operating profit could fall as much as 61.8 percent because of weakness in its largest division, mobile, from which phones account for about 60 percent of company profits. Smartphone shipments are up slightly, but the money they generate is down substantially.
For Google, the news is a mixed blessing. In April 2012, I warned that "Google has lost control of Android" -- Samsung's dominance with customized versions of the mobile operating system being major reason. Big G effectively responded by separating core apps and services from Android, spreading them out across versions, and better unifying the user experience. Still, Samsung's TouchWiz UI is the main way tens of millions of people experience Android every day. The South Korean company's problems could eventually be good for Google, but will they benefit Android or pull it down?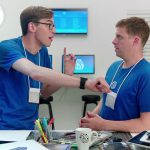 Smartphone manufacturers like to attack Apple. Microsoft is currently running a series of ads in which Siri comes off very badly compared with Microsoft's own voice assistant Cortana, and now Samsung has released a collection of commercials making fun of the recent iPhone 6 reveal.
In the series, titled "It doesn't take a genius", two tech guys are less than impressed with Apple's new iPhone 6 which is lacking and dated compared to the Galaxy Note 4. It's a similar campaign in some ways to the "A fly on the wall in Cupertino" ads that Microsoft ran, and quickly pulled, a year ago. But while those ads were ill judged and unfunny, Samsung gets the humor just right.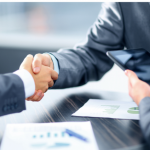 Apple and Samsung are reportedly close to reaching an amicable conclusion in a long-winded patent litigation battle after the US firm lost another court case against its rival.
The familiar US District Judge Lucy Koh ruled against Apple's bid to impose a sales ban on some older Samsung smartphones in the US and it follows the decision to drop all suits against each other in a range of different countries in the past few months.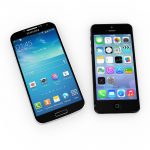 Apple and Samsung have been waging a global patent war since 2011. Apple famously won $1.05 billion in damages in an American court two years ago (a verdict still being challenged by Samsung), but the two companies have been continuing to sue each other since, including fighting a range of infringement cases in nine other countries.
Finally, though, it seems as if peace has broken out between the two smartphone giants, with news today that Apple and Samsung have agreed to end all patent litigation outside the United States.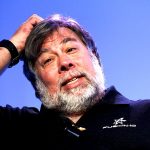 Samsung's Galaxy Gear has been handed a rotten assessment by Apple's gadget-loving co-founder Steve Wozniak.
The man who started up the technology behemoth with Steve Jobs complained that the smartwatch doesn't offer the convenience he was hoping and within half a day it was up on eBay ready to be sold at a bargain price.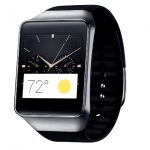 Speaking at a press event as part of Samsung's Business Discovery Day, Jae Shin, the vice president of Samsung's Knox mobile security business group, said that wearable devices will take off with or without Apple's help.
Historically, the hype surrounding the launch of a new Apple product has provided the kick-start for interest in a new type of technology. This has previously been the case for smartphones and tablet computers, thanks to the iPhone and iPad, respectively.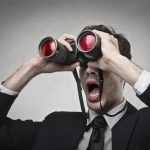 As the American tech press turns to San Francisco and Apple's developer conference, the real world looks to Taipei and Computex. There you see the Android Army's march against iOS. ASUS announces new Android tabs, HP takes the wraps off a laptop running the operating system, and Samsung serves up a phablet so large it crosses category boundaries. In literature, they would call this foreshadowing. Do you see how this story will unfold -- as Android manufacturers and Apple engage like factions from the Divergent series.
Android accounted for 39.7 percent of device shipments -- hybrids, PCs, phones, and tablets -- during 2013, according to Gartner. Apple's iOS and OS X: 10.4 percent. Forecast for this year puts Android at 47.2 percent and the fruit-logo platforms at 11.5 percent. That's context for today's announcements from the East and West. As I write, Apple's announcements dribble (iOS 8 and OS X 10.10) out of Worldwide Developer Conference 2014, so this post focuses on what the Android news means.