iPhone 4S launch sales top 4 million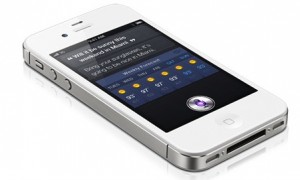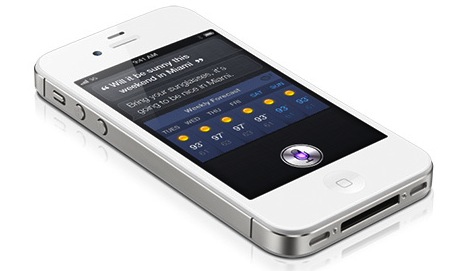 That's right, Apple and its carrier and retail partners sold 4 million iPhones during the launch. My question: How many are still in inventory? For the first Apple product launch I can ever remember, iPhone 4S breezed through the weekend without selling out everywhere. Is that better logistics under CEO Tim Cook's leadership or less-than-expected demand? But, hey, 4 million is no small achievement.
Apple is touting that big four number over three days. That's not right. Apple and its partners started taking preorders on October 7, racking up 1 million sales in the first 24 hours. What? People stopped preordering after the first day? I don't think so. Under the most generous accounting, 3 million iPhone 4Ses sold over the launch weekend and the total 4 million is over 9 days, not three.
I'm not trying to diminish the achievement -- this is by far the best iPhone launch based on early numbers -- but to report accurately. Pretty much everyone will quote the mouth of Apple today: 4 million in 3 days, which simply isn't right. In fairness and for perspective: Based on Gartner and IDC data on phone shipments, Samsung is Apple's biggest rival selling smartphones. Samsung Galaxy S II took 55 days to reach 3 million sales -- granted without China or the United States. Clearly, iPhone 4S did better, in just 9 days.
"iPhone 4S is off to a great start with more than four million sold in its first weekend -- the most ever for a phone and more than double the iPhone 4 launch during its first three days", Phil Schiller, Apple's global marketing chief, says in a statement. "iPhone 4S is a hit with customers around the world, and together with iOS 5 and iCloud, is the best iPhone ever". The 4 million in the "first weekend" isn't accurate, as I've explained, and "hit with customers around the world" is either disingenuous or exaggeration. The phone is available in 7 countries: Australia, Canada, France, Germany, Japan, United Kingdom and United States. Apple's smartphone launches in 22 more countries on October 28.
They are: Austria, Belgium, Czech Republic, Denmark, Estonia, Finland, Hungary, Ireland, Italy, Latvia, Liechtenstein, Lithuania, Luxembourg, Mexico, Netherlands, Norway, Singapore, Slovakia, Slovenia, Spain, Sweden and Switzerland.
The 4 million number doesn't surprise me. I'm more surprised it's not higher and raises questions of how this big achievement is foreshadowing iPhone 4S ultimate success. What's different now:
iPhone 4 launched in fewer countries and only from one US carrier, AT&T
iPhone 4S adds Sprint, for which there obviously is pent-up demand for any Apple smartphone
Verizon got iPhone 4 in February, and surely many customers waited for its successor. (I know a few, don't you?)
Sixteen months passed between iPhone 4 and 4S launches. That means many more people are eligible for subsidized phone upgrade, and there was greater pent-up demand than for iPhone 4 (based on time between new handsets).
So, yeah, 4 million is reasonable, but not exceptional -- for Apple. Apple to Apple is the only comparison that matters here.
Please read Ed Oswald's iPhone 4S review
I jaunted down to my local Apple Store several times over the weekend, even buying my daughter an iPhone 4S early Friday afternoon. I waited 15 minutes -- not long at all. On Friday, there was plenty of stock, except for Sprint. Little had changed yesterday. "We have a lot, lot, lot of them in stock. Everything AT&T, Verizon -- nothing Sprint", an Apple Store Fashion Valley employee told me.
Is that a sign of improved distribution efficiency, Apple overstocking stores, less-than-expected demand -- or a combination of them? I don't have an answer, but I chuckled at the photo directly above, which @markbyrn tweeted on Friday (and I only saw yesterday) and wondered.