iPhone 4S: First million served in 24 hours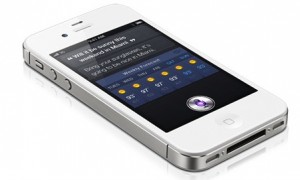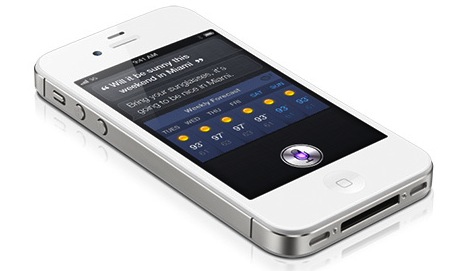 Is iPhone 4S perhaps a worthy upgrade after all? Are all the people who waited for iPhone 5 (and didn't get it) coming clamoring for 4S? Is Apple benefiting from the rock star effect following cofounder Steve Jobs's death last week. Take your pick of reasons, but one thing is certain: iPhone 4S is off to a seemingly good start. Today the Cupertino, Calif.-based company announced that preorders topped 1 million during first 24 hours of sales. AT&T didn't wait, boasting about 200,000 units on Friday, when preorders started.
That 1 million surpasses the record set by iPhone 4 -- 600,000 preorders -- in June 2010. But before you believe the Apple Fanclub of reporters and journalists claiming it's the end of Android -- "this time for sure!" -- consider this: That 1 million number, while an achievement, comes from considerably broader distribution. From that perspective, 1 million first-day sales is no guarantee that iPhone 4S will be a hit.
For example, in the United States, only Apple and AT&T sold iPhone 4 when it launched 16 months ago. On Friday, Apple, AT&T, Best Buy, Sprint and Verizon took preorders. Presumably there is great pent up demand at Verizon (for customers who waited instead of buying in February when iPhone 4 debuted on the carrier) and Sprint (where iPhone is available for the first time). The 1 million units isn't so surprising as much as it isn't more.
But from a public relations perspective, it's a good announcement for the company to make and one the Apple Fanclub will thump about until iPhone 4S is available in stores on October 14. Scratch that. iCloud and iOS 5 debut October 12, so Fanclubbers will have something else to babble about -- other than endless speculation about Android's end -- sooner.
"We are blown away with the incredible customer response to iPhone 4S", Philip Schiller, senior vice president of Apple Worldwide Product Marketing, says in a statement. "The first day pre-orders for iPhone 4S have been the most for any new product that Apple has ever launched and we are thrilled that customers love iPhone 4S as much as we do".
Schiller needs the excitement. Ahead of iPhone 4S preorders, Android continued its brutal sales gains in the United States. On October 5, comScore released new US handset data -- we let it pass because of Jobs' death news coverage. For the three months ending in August, Android smartphone OS share, as measured by handset subscribers, was 43.7 percent, up a stunning 5.6 points from the three months ending in May. By comparison, iOS/iPhone nudged up from 26.6 percent to 27.3 percent during the same time frame. That's a consistent trend of flat iPhone sales going back about 12 months -- even with iPhone 4 debuting on Verizon in February.
Still, our Betanews poll -- "Will you buy iPhone 4S?" -- shows tremendous interest in the smartphone. We have an excellent sample size of 5,421 respondents, as I write. Among them, 62.76 percent plan to buy iPhone 4S. Android defections won't be anywhere as big as the Apple Fanclub will claim today. Just 8.67 percent of Android phone owners say they're switching to 4S. Unfortunately, I can't say on which carriers. Perhaps that's a poll worth doing later this week.

If you want iPhone 4S now -- if the buying frenzy suddenly set in -- you've either got to stand in line on Friday or wait a few more weeks. Apple's online store puts delivery at 1-2 weeks, which, by the way, is the estimated time given since late Friday. That raises question: Are Apple logistics that good, or has the big preorder sales surge come and past -- and that's another reason to wonder, given the increased places to preorder, how big that 1 million number really is.
Apple opens the doors of its 245 US stores at 8 a.m. local time on Friday. Three iPhone 4S models will be available in either black or white and specific to AT&T, Sprint or Verizon: 16GB ($199), 32GB ($299) and 64GB ($399) -- all requiring two-year contractual commitment and data plans. Apple plans to start selling unlocked, contract-free 4S models in November.