SanDisk branches out in both consumer and enterprise SSD software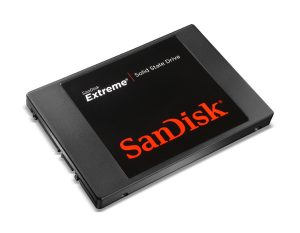 Following the company's debut of new Solid State Drives (SSDs) yesterday, California-based flash storage company SanDisk made two announcements on Wednesday pertaining to the software side of the company's solid state drive business.
First, SanDisk announced that it had acquired FlashSoft, and second that it has formed an exclusive partnership with Diskeeper Corp for SSD software solutions. Both announcements cover similar ground, but span the consumer and enterprise settings.
The partnership with Diskeeper means SanDisk will be the exclusive licensee of Diskeeper's ExpressCache and NowOn storage optimization software products (the latter of which we are still inquiring about,) for application across client and enterprise computing and mobile markets, specifically in the burgeoning Ultrabook class of notebook computers.
"The combination of Diskeeper's industry-leading ExpressCache and NowOn software offerings with SanDisk's broad and flexible client SSD solutions delivers the lowest-cost, smallest footprint implementation to meet Ultrabook requirements," said Kevin Conley, SanDisk's senior vice president and general manager, Client Storage Solutions. "We are excited to add these software solutions to our portfolio for standalone and bundled opportunities in this rapidly growing market."
SanDisk's acquisition of FlashSoft, however, is a move squarely aimed at the enterprise server business.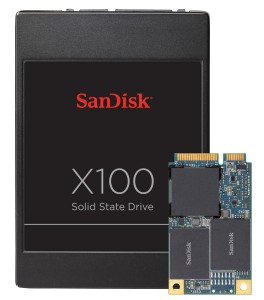 SanDisk will both sell FlashSoft's software by itself and bundle it with its SSD and PCIe-based storage systems. The software is designed for Windows, Linux and VMWare platforms, and lets solid state drives act as a high-performace cache for HDD storage. Not unlike the hybrid drive phenomenon in PC storage, SanDisk will offer solutions based on FlashSoft's software as cost-effective storage configurations that address the problem of I/O bottlenecks.