Who bought 5 million Galaxy Notes, because I want to know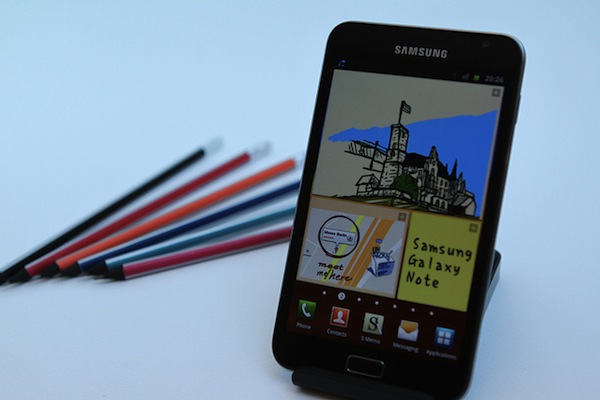 Today's big Samsung Galaxy Note announcement -- 5 million shipped in five months -- has me wondering "Who?" Is it you?
It's a big number for an over-sized smartphone, under-sized tablet measuring 146.85 x 82.95 x 9.65 mm, weighing 178 grams and packing beastly 5.29-inch display. On Dec. 29, 2011, Samsung announced shipment of 1 million Galaxy Notes. Just weeks ago Samsung put shipments at 2 million. That's a helluva jump in just three weeks.
I'm totally intrigued by the Galaxy Note concept, just not the size. It's too damn big for me. I can see loads of creative potential in the device. A January video by colleague Tim Conneally shows off Galaxy Note as a tool for artists and musicians. Ha! Try that with your puny iPhone, Bud.
In mid February, I mentioned in passing that a good friend back East planned to replace Galaxy Nexus with the Note. Three weeks later, he returned the so-called phablet. Top complaints: Pen accuracy, available pen apps and TouchWiz UI inferior to Android 4.0. He's in process of switching to Verizon; AT&T must reset his contract first.
My friend, Sebastian, really wants to like Galaxy Note, too, and he isn't put off by the size as much as I am. But he's a gadget geek and chases every newfangled thing. So I wasn't terribly surprised he ignored me and bought the phablet, knowing he could return it within 30 days.
My interest in Galaxy Note started as soon as Samsung launched the phablet internationally in October. The specs certainly impress: 1.5GHz dual-core processor; HD Super AMOLED display with 1280 x 800 resolution; 1GB RAM; 16GB storage, expandable with microSD card; 8-megapixel rear-facing camera with LED flash; 2MP front-facing cameras; 1080p recording and playback; touch and pen input; 4G LTE (US AT&T model); HSPA+; Bluetooth 3.0; WiFi N; 2,500 mAh battery; TouchWiz UI; and, unfortunately, Android 3.2. C`mon, give us some Ice Cream Sandwich, Samsung!
After seeing the phablet up close, I couldn't get passed the whopping size. I wear my phone in a belt clip and couldn't see the fit in my digital lifestyle. Sigh. Besides, I love Galaxy Nexus.
Galaxy Note's early sales success shows what's right about Android compared to iPhone: Differentiation, which, as I claimed in November, trumps Android fragmentation. Android OEMs can and do create compelling devices and so more choice for consumers. Samsung is leader by far, with, for example, Note, Galaxy S II series and TouchWiz UI (I like it more than my buddy, but agree that pure Android 4.0 appeals more).
AT&T started selling Galaxy Note here in the States on February 19 for $299.99, with two-year contract. AmazonWireless has the phablet for $50 less.
So, did you buy Galaxy Note? Why? I just got to know.
Photo Credit Samsung