Don't cry for me, iPhone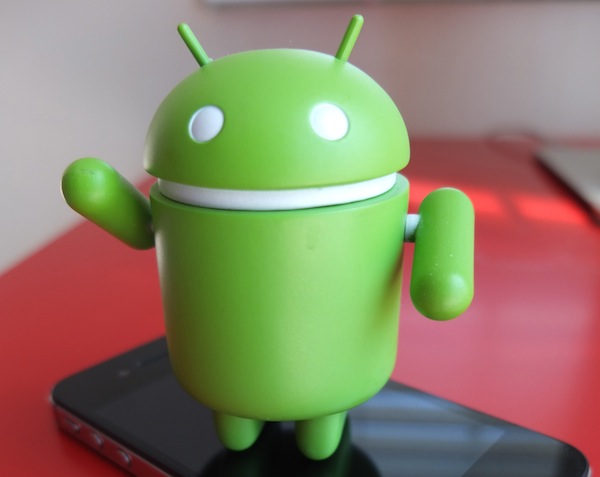 Mark April 16th on your calendars as a day to remember -- and not because your taxes are due tomorrow, Americans. The weeks ahead promise cool ways to spend your refunds (assuming the tax man giveth back to you). Some of the best smartphones will arrive this week, with a blockbuster announcement coming in 17 days -- from Nokia and Samsung and another Samsung but with a big dash of Google sprinkled in. And Apple? Aaaaaahnt! Sound the game show buzzer. LTE iPhone is nowhere to be seen.
Coming April 22nd are not one, but two tasty 4G treats. As previously announced, Nokia Lumia 900 Windows Phone comes to AT&T all decked out in white -- yours for 100 bucks. Meanwhile, announced today, for an extra C Note, Sprint subscribers can get Galaxy Nexus along with fat $50 credit to put in their Google Wallet; the only real Google phone comes to the only national carrier with unlimited data. Looking ahead, Samsung today dispatched invites for a splashy May 3rd launch event -- it's the next Galaxy phone, baby. Don't cry for me, iPhone!
My question: Will some of you iPhone idolators turn coat and join the Android Army? Surely you all can't be satisfied with last year's last year's model (that's no typo), since iPhone 4S is little more than 4 with slightly spunkier processor and late-isn't-the-same-as-great 8-megapixel camera. There's still no LTE, which is increasingly standard on Android and even Windows Phone. When Apple follows Microsoft's tail to market, you've got to ask who's the real innovator here?
Pure Google
Sprint is taking preorders now for Galaxy Nexus, which arrives as early as April 20. So, if you've been wanting Ice Cream Sandwich, don't wait until Sunday when you can get a "pure Google" phone sooner.
I'm a sucker for good marketing. Sprint should give a raise to whomever wrote this: "Unleash the genius of your Galaxy Nexus with a Pure Google, bloatware-free experience at Sprint -- the only national carrier with truly unlimited data. Get unlimited data, text and calling to any mobile while on the Sprint network, with no throttling, no metering and no overages".
Galaxy Nexus specs: 4.65-inch multitouch display with 1280 x 720 resolution (100,000:1 contrast ratio); 1.2GHz dual-core processor; 1GB RAM; 32GB storage; 3G/4G LTE; 5MP rear-facing and 1.3MP front-facing cameras; LED flash; zero shutter-lag; 1080p video recording; accelerometer; ambient-light sensor; barometer; gyroscope; GPS; proximity sensor; digital compass; Near-Field Communication (NFC); Bluetooth; WiFi. Measurements: 135.5 x 67.94 x 8.94 mm, 135 grams.
The phone is pretty much the same as Verizon's but with a few service differences:
Sprint is just building out its LTE network, so 4G is more in name only than with Verizon.
Sprint will support Google Wallet -- hence that fat credit -- in ways Verizon won't.
Google Voice is a big feature, which Sprint already offers with the Nexus S 4G.
White is Purity
Nokia launched the Lumia 900 on April 8th in three colors: cyan, magenta and black. But white is pure and on April 22nd in more ways than one. Lumia 900 stumbled at launch, after some early buyers had trouble keeping Internet connections. The company magnanimously responded by offering owners $100 credit or replacement phone. A software fix is available, for those taking the credit. New phones already are updated, including the white model. Hence my other reference to purity.
Last week, Jeff Flahaven explained why he traded iPhone 4 for Lumia 900. He's got LTE now, for starters, and a modern user interface in Windows Phone.
Lumia 900 specs: 1.4GHz Qualcomm APQ8055 processor; 4.3-inch AMOLED display (yes, it's Corning Gorilla Glass), with 800 x 480 resolution; 512MB RAM; 16GB storage: 8-megapixel rear-facing camera with Carl Zeiss lens and dual-LED flash; 1MP front-facing camera; 720p video capture from rear camera and VGA from front camera; GSM 850/900/1800/1900 radio; WCDMA 850/900/1900/2100 radio; 4G LTE; Bluetooth 2.1+EDR; Stereo Bluetooth; WiFi; accelerometer; ambient and proximity sensors; gyroscope; 2 microphones; 1830 mAh battery; Internet Explorer 9 mobile; and Windows Phone 7.5 "Mango" Commercial Release 2.
In a Galaxy Far, Far Away
Then there is the hotly anticipated successor to Galaxy S II, presumably III but we'll see. Samsung will hold a May 3rd event in London. The only sure thing about the smartphone: The scads of rumors circulating until Samsung's official announcement. But if this isn't a honking behemoth with high-resolution display, quad-core processor and 12-megapixel or greater camera, Samsung enthusiasts among the Android Army may collapse in despair.
As Apple and Samsung fight for smartphone market share leadership, the new Galaxy will set pace for iPhone to follow.
Photo Credit: Joe Wilcox