The King is dead -- Samsung snatches crown from Nokia and Apple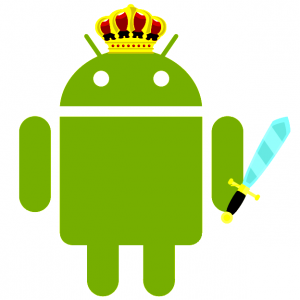 On this solemn Friday morning let us bow our heads in a moment of remembrance. The once mighty Nokia has fallen, after reigning supreme over the cellular handset market for 14 years. Apple succumbed in only three months over smartphones. Long live the king. Samsung leads both markets, according to Strategy Analytics.
I warned you, as did many others. Last week: "Nokia does the Windows Phone death dance". Two weeks ago: "Don't cry for me, iPhone". Samsung shipped 93.5 million phones during first quarter, easily eclipsing Nokia's 82.7 million. Nearly half of Samsung's shipments were smartphones -- 44.5 million, compared to 35.1 million for Apple.
While Nokia's fall is uncontested, IHS iSuppli disputes Apple's crown, putting Samsung smartphone shipments even lower --- just 32 million. WTH? That's some difference in counting! Neither firm measures sales to end users, just shipments into the channel. Gartner will settle the dispute when issuing Q1 phone sales data.
Nokia's global handset market share fell from 30.4 percent to 22.5 percent year over year, while Samsung's rose to 25.4 percent from 19.3 percent, according to Strategy Analytics. IHS presents quarter-on-quarter data, which is beyond dismal for Nokia. Shipments sank a startling 27 percent for the once mighty king, in just three months, all while shipping the first Windows Phones in volume. Still, Samsung handset shipments also declined, by 13 percent. The manufacturers shipped 83 million and 92 million units, respectively.
"Samsung's surpassing of Nokia for cellphone market leadership represents not only a changing of the guard among handset brands but also a fundamental shift in the structure of the wireless market", Ian Fogg, IHS senior principal analyst, says. "Cellphone market growth is now being generated exclusively by the smartphone segment, and not by the feature phones, entry-level cellphones and ultra-low-cost handsets".
He emphasizes: "Samsung has successfully ridden the wave of smartphone adoption to attain market leadership. Meanwhile, Nokia is in the midst of transitioning its smartphone strategy, resulting in declining shipments for the company".
What Timing!
Both reports couldn't come at a better time for Samsung, which announced earnings today ahead of plans to unveil its next-generation smartphone in London next week. Samsung first quarter operating profit reached 5.85 billion won ($5.15 billion), with handsets generating 4.27 billion won, or nearly three-quarters of profits.
Samsung's "investments in smartphone hardware and software R&D are paying off", Wayne Lam, IHS senior analyst, says. "The company is not only cashing in on the market's shift to smartphones, but is also succeeding in other cellphone product categories, allowing it to capture the overall market lead".
That leaves the question of Apple.
"Apple achieved its highest ever marketshare in the overall handset category, capturing 10 percent of global shipments during the first quarter of 2012", Tom Kang, Strategy Analytics director, says. "Demand for the new iPhone 4S model remained strong in the United States and Japan, while the recent launch of the 4S in China was a timely contributor to Apple's rapid growth".
On Tuesday, Apple announced quarterly earnings, when CEO Tim Cook spent some time discussing China success with financial analysts. The country generated $7.9 billion in revenue, lifting Asia-Pacific above Europe as the second-most valuable region.
However, iPhone 4S looks considerably dated, in part for lacking LTE, compared to newer Android smartphones -- and Samsung's latest could apply the brakes on sales. "We expect Apple to grow further in the second quarter of the year, but the upcoming launch of Samsung's new Galaxy S3 flagship model could slow iPhone's growth in some regions if it is well received by operators and consumers", Kang says.
Lam agrees. "What makes Samsung's performance even more impressive is that the company's latest Galaxy S III handset has yet to be launched, with shipments set to start in May. This indicates Samsung is likely to make further progress in market share in 2012".
As for Nokia. The king is dead.