Say goodbye to April with one of these 36 downloads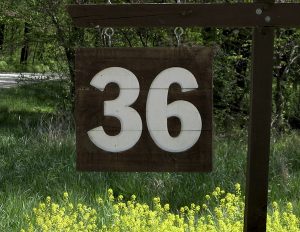 Cloud was the big news this past week, and there were exciting developments in the world of online storage. After what seems like years of waiting, Google Drive 1.0 finally released, extending the idea of Docs and providing users with the opportunity to store any files they want online and keept them synched with their computers. There's also a mobile version of the app available, Google Drive for Android 1.0.77, that enables access toyour files on the move.
Ubuntu One 2.0.3 has nothing whatsoever to do with the operating system of the same name, but provides you with 5GB of free space for storage and backups. Cloud storage stalwart Dropbox 1.4.0 has been updated and finally becomes stable, as well as adding batch uploading and importing of photos Meanwhile, Microsoft released Microsoft SkyDrive 2012 v16.4 and Microsoft SkyDrive 2.0 iOS with reduced storage levels.
For managing the space on your local hard drive, IObit Uninstaller 2.2 enables you to keep things neat and tidy by removing unnecessary program and toolbars, while CCleaner 3.18 and CCleaner 3.18 Portable provide you with more advanced cleanup options. If you find that Explorer is too limited for your file management needs, XYplorer 11.00 provides you with a dual-paned interface and a host of feature that make it easy to work with files and folders – albeit at a price.
VirtualBox 4.1.14 has been updated for anyone looking to virtualize an operating system, fixing a range of known issues whileVirtualBox Extension Pack 4.1.14 adds handy extra features such as a USB 2.0 controller.
It was a big week for Mozilla browsers with the release of Firefox 12 FINAL and Firefox 12 Portable 12, which have now moved into the stable channel, although there isn't a great deal to look at in terms of new features. Firefox 13 Beta features a redesigned New Tab pages, while Firefox Aurora 14.0a2 adds support for Windows 8's Metro interface. Firefox Nightly 15.0a1 (32-bit) and Firefox Nightly 15.0a1 (64-bit) give glimpses of the future of Firefox, although they are not recommended for the faint-hearted.
For anyone who is keen to keep an eye on the latest interface changes coming in future versions of Mozilla's web browser, Firefox 15.0a1 UX (32-bit) and Firefox 15.0a1 UX (64-bit) should interest. Mozilla is about more than its web browser, and Thunderbird 12 FINAL keeps the version numbering in line with Firefox and both this standard app and the portable version, Mozilla Thunderbird Portable 12.0, include search improvements and more.
There were a number of noteworthy security releases this past week, including Emsisoft Anti-Malware 6.5.0.11, which keeps your computer free from unwanted nasties and includes speed improvemens as well as new plugins for Outlook.
Norton Identity Safe 2012.6.0.72, Norton Identity Safe iOS 1.0.50 and Norton Identity Safe Android 1.0.1 are new, free tools from Symantec that can be used to securely store passwords in an encrypted database and quickly enter personal information into online forms. Not content with updating SkyDrive and announcing a future update to the public preview of Windows 8, Microsoft have also release Microsoft Security Essentials 4 FINAL [32-bit] and Microsoft Security Essentials 4 FINAL [64-bit], which boast improved performance and is available free of charge for small businesses.
Getting a little more creative, CyberLink Media Suite 10 Ultra is a staggeringly feature-packed suite that comprises no less than eleven separate tools for viewing, editing, managing and sharing your media collection. If you encode videos yourself, you will know exactly what format it is in, but you may well encounter other videos online that won't play back. This may well be because you do not have the necessary codecs installed and this is where codec packs are useful; released this week were K-Lite Codec Pack Basic 8.7.0, K-Lite Codec Pack Standard 8.7.0,  K-Lite Codec Pack Mega 8.7.0 and K-Lite Codec Pack Full 8.7.0.
The final releases in this week's roundup will be of interest to mobile users. Twitter 4.2 for iOS and Twitter 3.2.0 for Android have been updated to feature better push notifications as well as a redesigned Discover section. If you're using social media for professional purposes, LinkedIn for iOS 5.0 will be of interest as it is now a universal app and also features iOS calendar integration.
This has been a particular busy week for releases, and the coming seven days look like being just as exciting. Our next roundup kicks of May goodies.
Photo Credit: CCimage/Shutterstock