Ahead of Google I/O, Android is the tortoise winning the race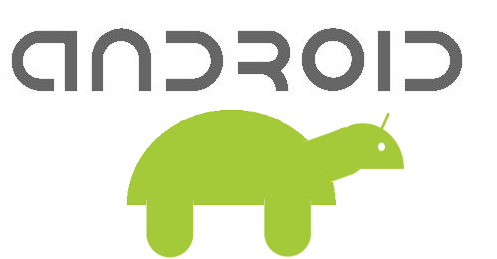 The annual Google developer convention I/O will take place next week. Like Apple's WWDC and Microsoft's TechEd, it is the big summer event where the world is given a look at each of the respective companies' plans for the coming year.
Google is expected to announce a lot of staggering new stuff, like its own branded sub-$200 tablet and its own Cloud platform to rival Amazon Web Services.
But what I am anticipating most eagerly is Google's answer to Apple's look at iOS 6, and Microsoft's early peek at Windows Phone 8: a look at the next version of Android. The last few months have proven to be an exciting ramp-up to the first look at what's next for Android.
Firstly, there has been a major turnaround in platform exclusives in 2012. Last April, the wildly popular iOS exclusive Instagram was released for Android, and the iPhone elitests whined. Three weeks ago, Instapaper, which was founded and run by an iOS favoritist broke exclusivity and came to Android.
Perhaps the biggest symbolic Android port was released on Thursday, when athletic footwear company Nike pushed out its Nike+ Running App for Android. That application existed on Apple products before there was even an iPhone or iPad to speak of. Six years ago, Nike+ debuted on the freakin' iPod Nano.
So even the PMP market-owning iPod is being offset by the gradual rise of the smartphone, and the presence of Android within that market is simply too commanding for Nike to avoid any more.
Friday, to add fuel to the fire, Flipboard, the two-year old "social magazine" exclusive to iOS that was heralded as a "paradigm shift" for news consumption launched on Android.
In terms of sheer volume of content, Apple is still in the lead, but that margin is shrinking. Last February, there were more than 720,000 apps in the iTunes app store, and according to AppBrain, Android is trucking along with 467,603 apps.
It's a very different story from three years ago, when Apple dominated the app space with five iOS apps to every Android app. Now, that difference has shrunk to just about one and a half iOS apps for every Android app. And as we have recently seen, platform exclusive apps don't stay that way for long.
Still, Flurry Analytics recently said that "for every 10 apps that developers build, roughly 7 are for iOS" thanks to Android's prevalent device fragmentation and lower profit margins per app.
But Apple's upcoming iOS 6 release has already been called "catch-up technology" where Apple is just adding features that have long been present in Android, such as including turn-by-turn navigation, deep Facebook integration, video chat over mobile connections, and canned SMS responses to missed calls. To be frank, the next version of iOS looks forgettable.
Meanwhile, the biggest takeaway about Windows Phone 8 was the fact that no devices will be able to upgrade to it. It was another not-so-great announcement for mobile platforms.
So next week will present a golden opportunity for Google to impress developers and users with something new and cool... something like, the Ubuntu Android webtop would be a start, don't you think?
But really, a big announcement could be anything, as long as it's memorable and nobody gets screwed over in the process of making it real, the slow and steady takeover of Android can continue unabated.