Flipboard finally brings its magazine-like news reader to Android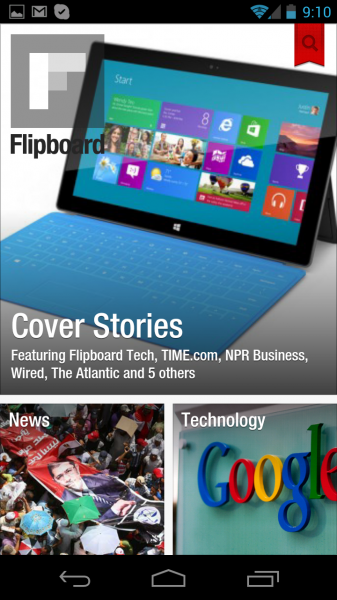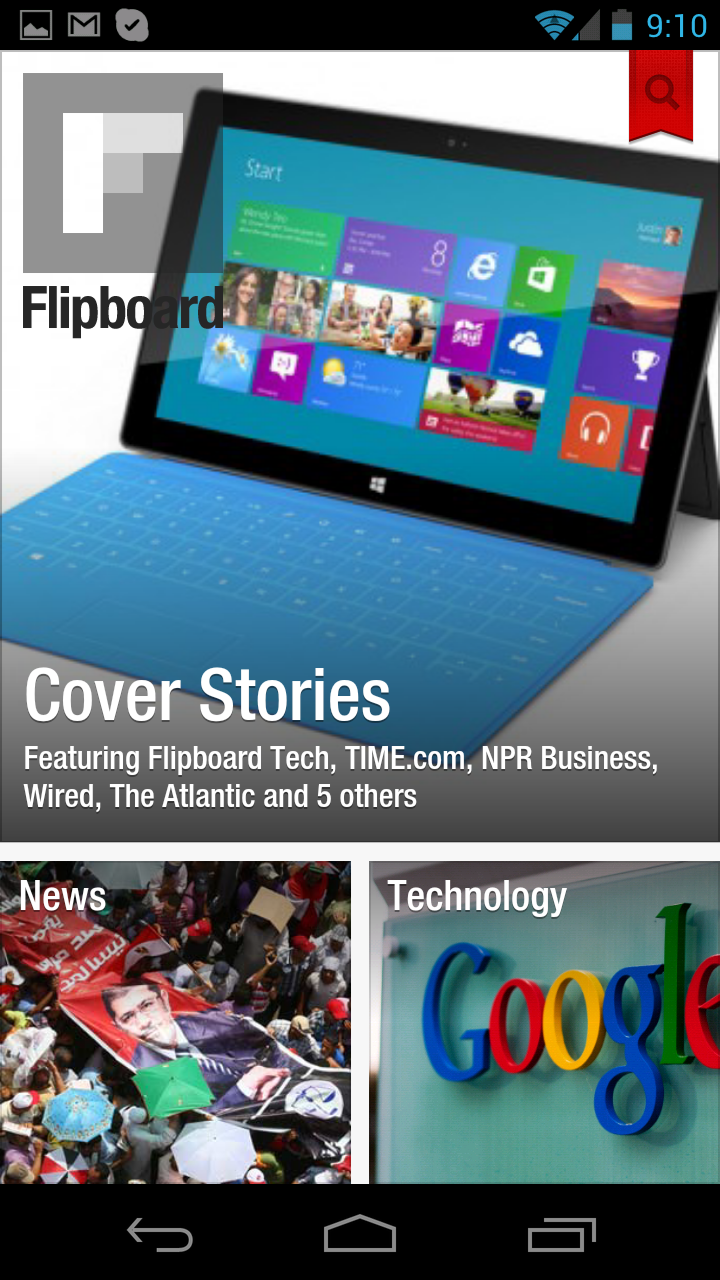 Flipboard, the social newsreader with a stylish magazine-like design, has emerged from beta and is now available free for all Android devices, including the Kindle Fire (although it's optimized for smartphones rather than tablets). Editor's Note: It's not compatible with my ASUS Transformer Pad 300 -- curses.
The app lets you build a magazine made up of topics that interest you. Categories on offer include News, Technology, Flipboard Picks, Design, Photography, Politics, Sports, Style, Film, and Travel. Content is pulled from a range of quality sites like the BBC, Wired Magazine, and USA Today, and fully localized. American readers will see something different from British or Australian users.
Once your magazine has been built, you flip through it by moving your finger up or down. Open an article and swipe left or right to move from page to page. If you don't have time to browse all of the news, a cool Cover Stories section will let you view a selection of the latest top stories. Swiping your finger downwards from the front screen will refresh the contents.
Connect the app to your social accounts and you'll also be able to see what your friends have read or shared. Flipboard supports all the usual services, including Facebook, Twitter, Google+, Instagram, YouTube, and Google Reader.
You can search for anything in the app, including topics, people, your favourite sites, and hashtags.
Sign up for a free Flipboard account and you'll be able to read your magazine across all of your compatible devices. Stories that interest you can be saved to Instapaper, Pocket, or Readability.
Flipboard is a latecomer to Android -- iOS users have had the app for longer. Android isn't the only news. Google+ and YouTube are now available. Meanwhile, Flipboard users in Germany, Italy, Korea, Netherlands and Spain enjoy full-translated interfaces and regional recommendations.