My first great smartphone: Jailbroken iPhone 3G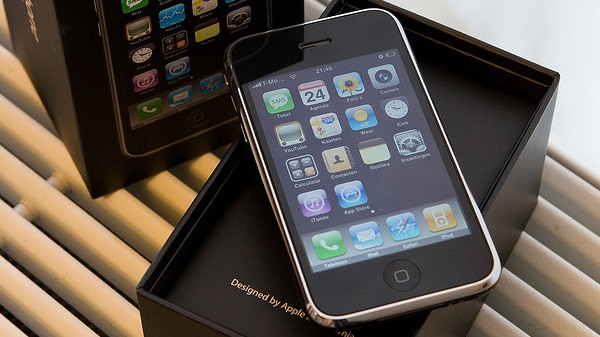 Fifth in a series. To commemorate iPhone's fifth-anniversary, we present several stories looking at its debut and colorful history -- so far.
I remember my first smartphone -- Sony Ericsson W950i. It had no camera, but a touchscreen (you probably don't know how horrible touchscreens were before the iPhone) and ran Symbian 9.1. I got all this and a 2.6-inch display. It sounded great at the time, but wasn't enough. Before iPhone, I didn't think much of smartphones. They didn't feel special, with the OS being a big reason why. I didn't much like Symbian, and Windows Mobile was a miniaturized Windows, which didn't do it any favors.
Then, all of a sudden, there were rumors about Apple making a smartphone. I laughed so hard at the idea of an Apple smartphone that you can't even imagine. Having already had a smartphone, the idea of a phone with one button and just a screen was hard to grasp. What a joke.
But then Apple cofounder Steve Jobs announced the iPhone in January 2007. It took me about half an hour watching his presentation video to be convinced this was a great idea, and by the end I was hooked by the whole concept. It looked so good in a market that was saturated with the same phones, just different numbers. The iPhone was a breath of fresh air for me and it's what really got me into smartphones.
But I live in Europe, where iPhone wasn't initially available at launch, so I had to wait to get one. The price was so appealing that many people here didn't wait. They purchased AT&T models, which they jailbroke and unlocked. The true potential was revealed.
Then, a few years back I joined the club and got an iPhone 3G. It wasn't very fond of my carrier's network at the time, so I had to jailbreak and unlock it. The experience was amazing and I saw the potential in the phone's software. I started with iOS 3.1.3, so I didn't have to face copy-and-paste issues of the first-generation of iOS. With iOS 3.1.3 the iPhone was at its true peak.
I had a bit of a hard time with the keyboard at first, then adapted real quick. I loved the Google Maps app, which entertained me calculating distances on foot but proved quite useful in finding where a restaurant or bar was actually located.
I enjoyed the way the messages were arranged and displayed, and I actually found that the search feature was something that's useful when you want to search for a specific message and can't find it. Simple things, but they make life a lot easier.
iPhone presented the very first good mobile browsing, and I actually enjoyed surfing the web with it. Safari may not be the best now, but back then there was no competition.
By jailbreaking, my iPhone was a completely different beast. Software like SBSettings made my life a lot easier, and I admire the jailbreaking community for that. I'd also like to say thanks. Many jobs were created to design apps for this phone, just imagine that. Who would have guessed it back then?
There were problems with it as well. iPhone was slow (I could write a whole article before Safari would open and then load a page) and that accentuated with iOS 4. It had a very crappy camera (the app had just a button and no other functionality than taking a picture) as well, which was just embarrassing to use. The back scratched way too easily, but surprisingly the screen still holds up well even today.
The weirdest thing is that I still have my iPhone 3G, and it's a great reminder of how much of an amazing moment it gave me. It's the phone that created the smartphone market as we know it today.
I'm going to smash mine to bits one day, as it's awfully slow. But even slow as it is, it's still my iPhone.
Photo Credit: Marcel030NL