Kindle Fire HD is bad for Android, worse for iPad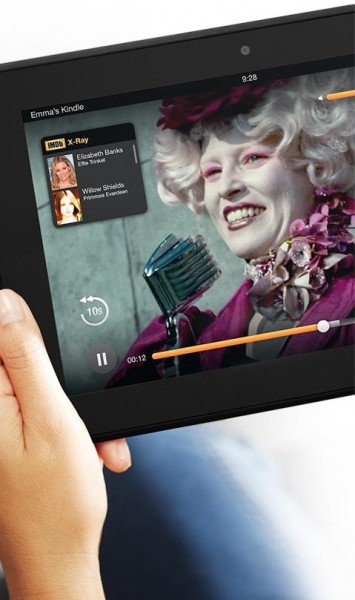 Google is in a tough spot. Apple suddenly looks like an ally now that Amazon has unveiled Kindle Fire HD. Both companies stand to lose big time should the tablet achieve any meaningful sales success. Google Play doesn't offer strong enough ecosystem to battle with either iPad or Kindle Fire, but Amazon's tablet is more likely to scorch Android's earth. Amazon's vertical integration -- store, software and services -- is tight, as good as Apple's and in many respects superior. No matter which wins, Android loses.
Here's the problem: Only Amazon has done any meaningful Android customization on tablets, creating a curated experience similar to Apple's. Like iOS, Amazon Android is tightly vertically and horizontally integrated with siloed services. Kindle Fire is designed to mainly work within the Amazon content/retail sphere and little outside it. Amazon runs its own stores -- everything from apps to movies -- while shunning Google Play. Meanwhile, Kindle Fire supports the custom Silk browser rather than the stock Android one or Chrome. Amazon Android is a competing platform/ecosystem within the larger, more open one Google champions. (The original Kindle Fire is customized Gingerbread and new HD models customized Ice Cream Sandwich.)
As such, Amazon's objectives are contrary to Google's. Should any or all of the Kindle Fire models sell as well as I expect, they'll drive up Android shipments against iPad. But that's bad for the broader Android ecosystem. Amazon, and customers willing to buy into the curated experience, is the greater beneficiary, not the expanse of third-party developers or larger Android ecosystem.
In April, I explained how "Google has lost control of Android", something the new Google Play/Jelly Bean/Nexus device strategy seeks to remedy. Forrester Research predicts that proprietary Android will surpass the Google Android ecosystem by 2015. Amazon leads the charge away from Google's open-source mobile platform to fatally-fragmented Android. Given Android tablets low volumes compared to iPad, and Kindle Fire's potential to ignite sales, Forrester Research's forecast is more likely overly conservative.
Simply stated: Amazon offers so much for so little cost compared to Apple, while much more than every other Android tablet maker. Both companies command hugely successful and popular brands and rightly take the pulse of consumer markets.
Stupid Apple
Today's Kindle Fire HD debut makes Apple's patent war against Samsung look like a real idiot's play. CEO Tim Cook and lawyers chase the wrong adversary. Samsung already won the smartphone war, and it's not the one that matters. Tablet is the more important cloud-connected device category. The device already sucks away PC sales, is closer in functionality to the computers it replaces and is a category where Apple is overwhelming market share leader.
During second quarter, iPad tablet share was 68.2 percent, up from 61.5 percent a year earlier, according to IDC. Looked at differently, Apple tablet shipments exceeded Kindle Fire by 13.6 times. Meanwhile, NPD Display Search forecasts huge tablet gains that will suck sales away from PCs over the next five years. The analyst firm says that tablet shipments will exceed laptops by 2016. If not sooner.
Apple should seek to preserve the iPad ecosystem at all costs, by any means possible. So why is Amazon free to just do as it pleases, to copy Apple nut and bolt without restraint? Amazon's entire tablet model emulates Apple's. Take a look at the Kindle Fire HD 8.9" 4G LTE product page, for example. The page layout, aspirational language and action-oriented emphasis on benefits mimics that for iPad. Some of the Amazon product description headings: "stunning HD display"; "booming sound without distortion"; "revolutionary 4G". For iPad: "breakthrough retina display"; "5MP iSight camera"; ultra-fast 4G LTE". Look for yourself how similar are the layouts, bullet points and marketing language.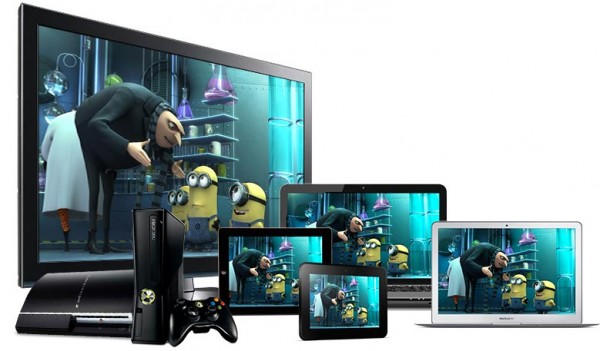 But the copying that matters more is that previously mentioned: Curation. Amazon offers its own Android app store, music and movie stores, ebook store, web browser and customized media consumption software and services. Just like Apple.
Amazon offers a curated experience that matches Apple's and, in some respects, exceeds it. For example, consumers can buy ebooks for Kindle Fire, but read them on their iPhone, Android handset or other device. Amazon allows movies and music on Kindle Fire or other devices. From Apple it's just devices supporting iTunes Store. People buying into the Amazon lifestyle get Kindle Fire plus something else. That's an added benefit not available from Apple or other Android tablet vendors.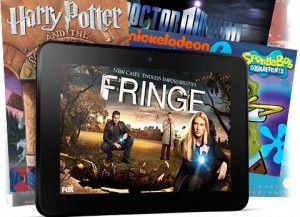 Something else: For all Apple's retail success, Amazon's breadth and depth is far greater. Kindle Fire taps into Amazon for more than just digital content and services but physical goods, all easily available. The $79/year Prime service adds many additional benefits, like free two-day shipping, ebook borrowing and free movie-and-TV show streaming. I've started re-watching "Fringe" from the first season. The Fox drama is available in HD for free to Prime members -- not at all on Netflix.
Smart Amazon
Amazon prioritizes features and pricing that matter for living one digital lifestyle around its cloud-connected services and retail store. Like Apple, Amazon offers a stack of content and services, but from there priorities digress, and this is why Cook and company blow the "Idiot Wind". Long term, Amazon Android and Kindle Fire pose much greater risk to iOS than does Samsung. Apple uses patent litigation to beat Samsung senseless, recognizing a direct competitor. Both derive profits from selling devices. To Amazon, devices are loss-leaders -- platform for profits somewhere else -- and more dangerous competitively.
Just look at today's product announcements:
7-inch Kindle Fire will sell for $159 when sales resume on September 14. That's $40 less than Nexus 7. Apple sells nothing even close to this price. Amazon offers comparable, or better, content and services.
7-inch Kindle Fire HD moves into the $199 spot, offering higher-resolution display, better audio, dual-band Wi-Fi and twice the storage (16GB). A $249 model has 32GB storage. At both price points, storage is double both Nexus 7 models.
Kindle Fire HD 8.9" sets the price Apple must meet, if iPad mini rumors are true: $299 (16GB); $369 (32GB). Compelling feature is what Apple touts for iPad: High-resolution display. It's 1920 x 1200 and 254 pixels per inch, which is big for a price this small.
Kindle Fire HD 8.9" 4G LTE is a big jump in price -- $499 (32GB); $599 (64GB). But Amazon's pitch is greater value compared to iPad, with the top-of-the-line Kindle Fire with LTE selling for same price as Apple's 16GB WiFi model. iPad with LTE and 32GB storage sells for $729 or $829 for 64GB.
Kindle Fire HD puts Apple on notice, and the risks are great because Amazon can under-price iPad even sell at a loss -- as the retailer has done in the past. Apple relies on hardware revenues; Amazon doesn't. If Cook and company are looking the wrong way by trying to kill Samsung through litigation. Amazon means business, and quite literally with announcement today of Microsoft Exchange support.
Kindle Fire is bad for Android, but much worse for iPad and iOS.