Will you buy Nokia Lumia 920 Windows Phone?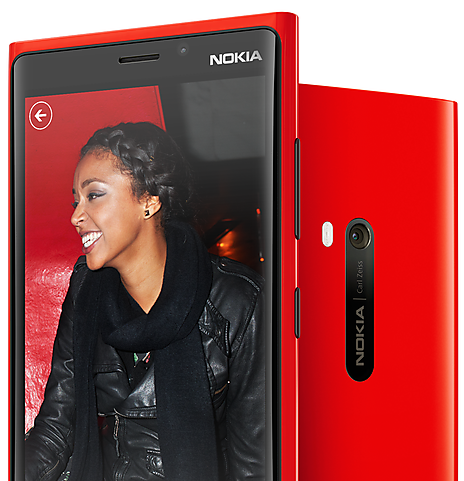 Nokia's fortunes and the future of Windows Phone tie to one device: Lumia 920 running Windows Phone 8. The Finnish handset maker revealed the smartphone yesterday in a joint announcement with Microsoft. This is the Windows phone you waited for, or did you? Perhaps you already gave up and bought Android or iPhone. What I want to know on this sunny September day: Will you buy Lumia 920? If so, when -- and why? If not, why not?
Nokia and Microsoft need Lumia 920 and sibling 820 to succeed. Once the global phone leader, Nokia is now second to Samsung. During Q2, Nokia's global sales share fell to 19.9 percent from 22.8 percent a year earlier, according to Gartner. Meanwhile Microsoft's mobile platform share rose to 2.7 percent from 1.6 percent. But that's behind Samsung's Bada. Combined, Android and iOS have 82.9 percent share, forming a near impenetrable barrier of the likes Microsoft has never seen. Like Windows on PCs, Android and iOS command a broad ecosystem of applications, peripherals, developers, retailers and other services or providers.
The stakes are larger than sales, or even profits, but branding. While a near no-show in the United States, Nokia is a hugely recognized and respected brand pretty much everywhere else. But the company couldn't find footing to compete with iPhone, which stormed the smartphone category Nokia created more than 16 years ago. If there is a comeback device -- that is for people not buying feature phones or low-cost smart ones -- Lumia 920 is it. Oh, and for those waiting for iPhone 5, which Apple is expected to announce September 12, the wait is over. Lumia 920 and Windows 8 are different, and there's some impressive hardware innovation here. But is that enough for you to buy? I want to know.
Core specs: 4.5-inch PureMotion HD+ IPS display with 1280 by 768 resolution, 332 pixels per inch, 600 nits brightness and 15:9 aspect ratio; 1.5GHz Qualcomm Snapdragon 4 dual-core processor; HSPA+ and LTE (no T-Mobile USA HSPA support); 1GB RAM; 32GB storage (and 7GB SkyDrive free); 8.7-megapixel rear-facing camera (F/2 aperture, 26mm focal length and Carl Zeiss Tessar lens) with LED flash; front-facing camera; 1080p video at 30fps (back camera), 720p (front); image stabilization; Near Field Communication; Bluetooth 3.1; Assisted-GPS; Wi-Fi a,b,g,n; Wi-Fi Direct; Wi-Fi Channel bonding; Qi Wireless charging; DLNA compatible; Magnetometer; ambient-light, proximity and orientation sensors; 2,000 mAh battery; and Windows Phone 8. Device also supports Active Sync, corporate email (like Exchange or Lotus Traveler) and Office 365. Nokia Music streaming for free is another benefit. Dimensions: 130.3 mm high by 70.8 mm wide by 10.7 mm thick; weighs 185 grams.
Some buyers may wonder about the dual-core processor when quad-core is increasingly standard, but Windows Phone 8 is well-optimized to get more from less.
The camera is among the stand-out features. The f/2 aperture is exceptional for a phone camera and the focal length just right for a prime lens. Nokia has a long history of producing the best phone cameras on the market.
Qi Wireless charging is another worthy feature. Yeah, wireless charging. Say no more.
Then there is the display: 600 nits is exceptionally bright for a smartphone and pushes past HTC One X. Of course, brightness burns battery life faster, so that's a concern.
There's much to like here -- that without considering Windows Phone 8 benefits.
But there's a big problem for would-be buyers: Pricing and availability, neither of which Nokia disclosed yesterday. Surely Apple will give pricing and start selling iPhone 5 soon after it's announced. Today's charmer is tomorrow's farmer.
So, will you buy? Please answer in comments below and take the poll above.