Apple slaps a gigantic number five on its September 12 press conference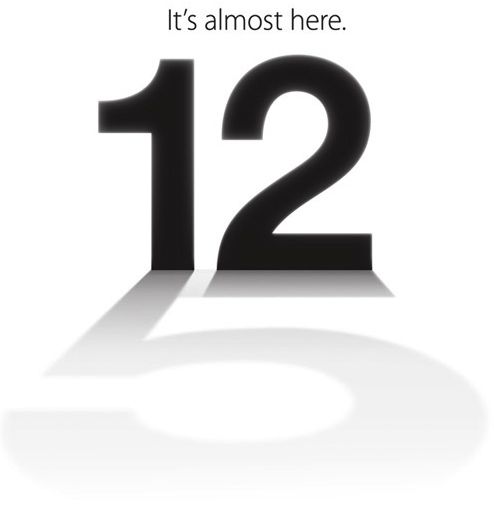 Apple on Tuesday officially distributed its invitations to the media for an event on September 12 in the company's usual spot for press conferences, the Yerba Buena Center for the Arts in San Francisco, California.
The big number twelve on the invitation is casting a shadow that is shaped like the number five, which has naturally lead many to believe this is the event for the "iPhone 5," or fifth generation of Apple's iPhone. The iPhone 5 moniker has been in use since before the iPhone 4S was released, but as Dave Caolo of the Unofficial Apple Weblog jokingly pointed out on Twitter, it could just as easily mean a 5" iPad.
It is, after all, just a number.
What is absolutely certain is that the event will take place one week after Amazon's event three hundred miles south of Yerba Buena at the Barker Hanger in Santa Monica, California. That event is expected to be the welcome for a new Kindle Fire tablet, and potentially even an iPhone competing Kindle Phone from Amazon.