Nokia takes a weak stab at iPhone 5 with latest Lumia 920 ad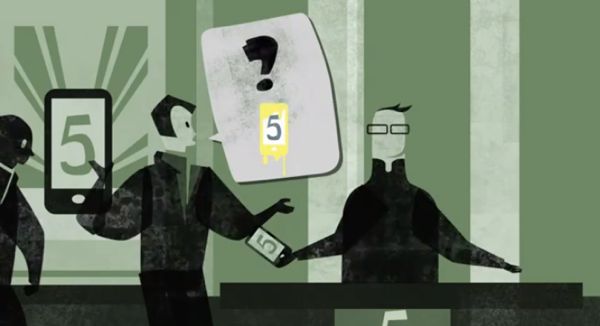 Is the iPhone 5 a victim of its own success? After Samsung posted a new video ad from its "The Next Big Thing is Already Here" campaign, the former largest smartphone manufacturer, Nokia tries to pull the same trick with its latest video, marketing the company's first Windows Phone 8 smartphone, the Lumia 920.
Named "Nokia Lumia 920 - Time to #switch," the cartoon-like ad portrays iPhone 5 future owners queuing to purchase the latest smartphone bearing the fruit company logo, which is similar to the Korean manufacturer's approach, yet unlike Samsung, who played the better featured/already have it card, Nokia uses colors trying to market its own product against the iPhone 5. Is color differentiation going to have an impact on Windows Phone and Nokia's fate in a market that has consolidated around Apple and Android smartphones?
Nokia seems to think so. The video ad markets the Lumia 920 as the more colorful product in comparison to the iPhone 5 that may seem somewhat less "playful" in black or white compared to the five color palette offered by the Finnish manufacturer. The Lumia 920 on top of the standard white and black also adds yellow, red and gray, the former being pictured at the end of the "Time to #switch" video.
The video is likely to stir some heated discussions based on preference of either platform or manufacturer, but also raises a question to the validity of the scenario: "Is Nokia in the right place to challenge the iPhone 5?"
Unlike Samsung, which still has a higher market share than Apple in the United States, Nokia lacks the market presence to establish itself as an important competitor for any Android smartphone manufacturer in the U.S., let alone Apple. From my own personal point of view, a crayon fight isn't the best way to introduce a new smartphone, vital for Nokia and Windows Phone 8's success. Why not use the features to place the Lumia 920 on a pedestal, rather simply differentiate by color?