Samsung Galaxy Note II coming soon to T-Mobile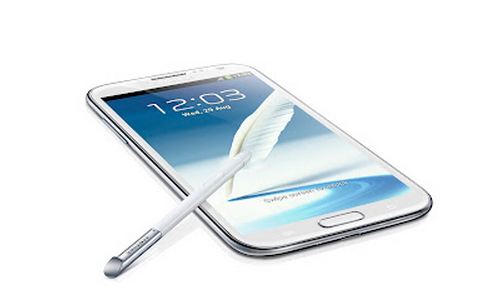 U.S. wireless carrier T-Mobile on Wednesday announced that it will bring the Samsung Galaxy Note II to its product lineup, but unlike the previous model this one does not have to make due with underpowered hardware compared to its international sibling.
Just like the international model, the T-Mobile variant of the Samsung Galaxy Note II comes with a 5.5-inch HD Super AMOLED display sporting a 1280 by 720 resolution, and is powered by the same 1.6GHz quad-core Exynos processor and 3100mAh battery with a quoted talk time of up to 15 hours. It will run Android 4.1 Jelly Bean with TouchWiz, and it will be available in two color options, Titanium Gray and Marble White.
Where it differs from the international model is in its cellular connectivity: the T-Mobile variant will be compatible with the US carrier's HSPA+ 4G network, and includes exclusive features such as a new racing game that will be optimized to interact with a MOGA Mobile Gaming System, which T-Mobile is supporting in retail. AllShare Cast and the AllShare Cast Wireless Hub accessory, available for $99, will allow the device to wirelessly share content to any HDMI-capable TV. Wi-Fi Calling is included as well, allowing T-Mobile customers to make and receive calls as long as there is a data connection present.
The T-Mobile Samsung Galaxy S III will also come with the Premium Suite, improved S-Pen stylus and even SAFE (Samsung Approved for Enterprise) rating which, according to the press release, will allow to securely sync corporate calendars, contacts, email and sensitive information.
T-Mobile has yet to announce pricing and provide an exact availability date, giving just a rough estimate of "in the coming weeks," but still "this fall."