Preorder Windows 8 NOW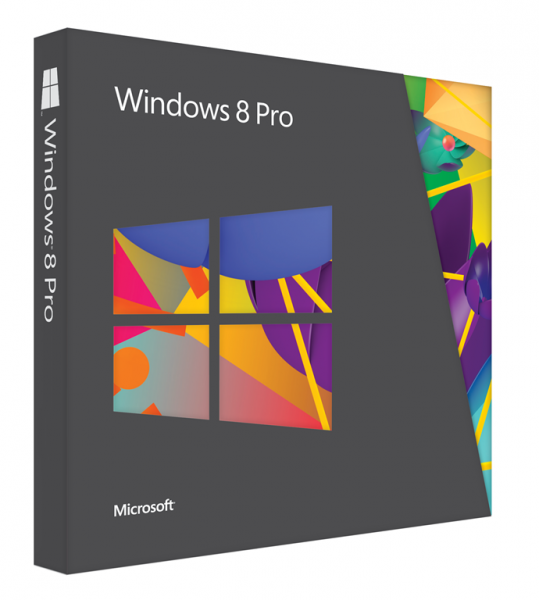 Two weeks to launch, Microsoft's newest operating system is available for preorder -- that's standalone software or preinstalled on new PCs available from Acer, ASUS, Dell, HP, Samsung and Sony. Upgrade price is $69.99 for Windows 8 Pro, which in the United States is available from major retailers, including Amazon, Best Buy, Microsoft Store, Newegg, Office Depot and Staples.
"Customers outside the US will also have an opportunity to reserve Windows 8 Pro during this promotion, via participating retailers worldwide such as Best Buy in the United States, Future Shop in Canada, Walmart in Mexico, Casas Bahia in Brazil, Dixon's in the UK, FNAC in France, Yamada in Japan, Suning in China and many more", a Microsoft spokesperson tells BetaNews. "We also recommend checking with local retailers for more information".
Building your own system? Newegg also stocks OEM versions -- $139.99 for Windows 8 Pro 64-bit. That's full product, not upgrade. Those willing to wait and wanting to pay less can upgrade most older Windows versions on October 26 for just $39.99. Update: Reader Brian Fagioli says Newegg will discount the $69.99 upgrade by $10 when using this promo code: EMCJNJH82.
Bargain Basement
Microsoft has never sold Windows for so little. Windows 7 Home Edition upgrade lists for $119.99 and Pro for $199.99, although street prices tend to be $30 and $50 less, respectively. In July, I polled BetaNews readers about the $40 price. Sixty-two percent of respondents who qualify for the discount plan to upgrade.
The upgrade price ends January 31, and I have to wonder about the $69.99 offer, too. Amazon says Windows 8 Pro upgrade list price is $199.99, which is same as the older version. So, if you really want a good deal on the new operating system, don't wait. Microsoft appears ready to sacrifice margins for market share but only during the first three months of sales. Windows 8 will cost more later on.
Preorders start as Office 2013 releases to manufacturing. Businesses and developers can get the software in mid-November. Everyone else waits until next year. Say, could launch be in February, after higher Windows 8 prices kick in?
Grim Reaper
Windows 8 PCs can't come to market fast enough. On Wednesday, Gartner and IDC released third-quarter PC shipment estimates, and, whoa, they are grim.
Global PC shipments fell 8.6 percent year over year, according to IDC, surpassing the minus 3.8 percent forecast. Gartner: 8.3 percent decline. The United States is in free fall, with shipments down 13.8 percent by Gartner's reckoning and 12.4 percent according to IDC.
Gartner and IDC analysts are guardedly optimistic about Windows 8 lifting Q4 numbers, following a year of disappointing shipments. Others warn of continued troubles.
"There was great hope through the first half that 2012 would prove to be a rebound year for the PC market", Craig Stice, IHS senior principal analyst, says. "Optimism has vanished and turned to doubt, and the industry is now training its sights on 2013 to deliver the hoped-for rebound. All this is setting the PC market up for its first annual decline since the dot-com bust year of 2001".
Last Stand
Windows 8 represents Microsoft's last stand, combined with major desktop and server software upgrades across the line. Never has the company released so many products so close together, so carefully coordinated (that's features as well as logistics) and so optimized for the cloud.
On Tuesday, CEO Steve Ballmer released a letter to customers, partners and shareholders, repositioning Microsoft as a "devices and services company". Contrary to arm-chair punditry about Microsoft trying to become Apple, Ballmer instead articulated where Microsoft has been going for years. The cloud-connected device era is here and Microsoft embraces it to maintain computing relevance.
"A great example of this shift is Windows 8", Ballmer explains, "with beautiful hardware that will light up with our consumer cloud services. Windows 8 unites the light, thin and fun aspects of a tablet with the power of a PC". The productivity suite is part of the experience. "The ultimate experience with the new Office for both consumers and businesses will come when it is paired with a Windows 8 device and delivered as a cloud subscription service with Office 365".