What Windows 8 Pro means to you (and Microsoft, too)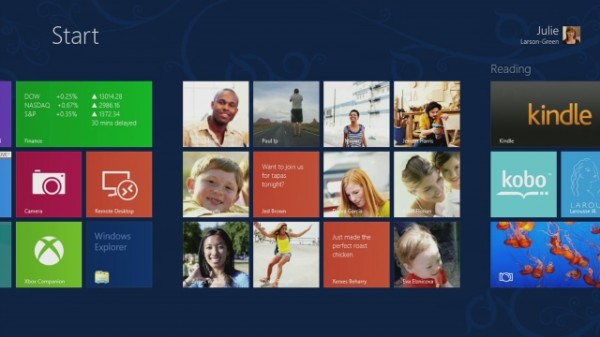 Microsoft announces calendar third-quarter earnings in three days, and during the conference call, as usually is the case, some financial analyst almost surely will ask about the percentage of professional to consumer versions sold, since the former typically yields higher margins. But that question may soon be a thing of the past, as Microsoft seeks long-term gains from a little short-term pain. The Redmond, Wash.-based company is quietly, but quite deliberately, trying to put Windows consumer, once called Home, out to pasture (hopefully with a bullet in its bytes).
The signs are everywhere. In April, Microsoft reduced the number of Windows editions to three -- 8, Pro and RT -- or four when looking at volume-licensing-only Enterprise. Most people can't buy Windows 8 Enterprise or RT (which is preloaded only). They also can't buy the consumer edition -- yet -- and Microsoft makes it awfully damn easy to get Pro. Existing users of most any version of Windows going back to XP can, until Jan. 31, 2013, upgrade to 8 Pro for $39.99. That's a helluva bargain, and the lowest launch promotional price for a professional Windows edition ever. Meanwhile, buyers of new Windows 7 PCs starting June 2 get a $14.99 free upgrade -- to Pro 8. Last week, Microsoft and retailers started taking boxed Windows 8 Pro upgrade preorders for $69.99. Windows 8 "consumer" upgrade isn't available. Is the pattern clear enough?
The current Pro push departs from previous launch emphasis on Windows Home. For example, Microsoft offered limited-time promotional three-license Windows 7 Home Premium Family Pack at launch three years ago. Additionally, the promotional PC upgrade was for like edition, such as Vista Home Premium to similar Windows 7 product. More broadly, since Windows Vista, Home Premium has been the mass-market version pushed on new systems and at retail. Suddenly, for Windows 8's launch, Pro pushes ahead of consumer -- and that's a welcome development. Something else: Microsoft also removed "Home" from the product name, so the consumer edition is simply Windows 8.
I don't suggest that during this release cycle Microsoft will completely do away with Windows consumer, which debuted with XP in October 2001. Before XP, Microsoft offered a NT-kernel-based OS for businesses and DOS/Windows for consumers -- well, clearly after Windows 95 shipped. Windows XP brought the NT-kernel to the mainstream. Vista added more editions -- and way too many of them. Windows isn't toothpaste, but it is, or was, a monopoly product. Microsoft created choice by arbitrarily pulling out features it chose to make multiple versions. But these editions ultimately didn't reflect the wants of the mass-market, which largely consolidated around Home for consumers and Professional or Enterprise for businesses.
For far too long, Windows Home makes up too much of the install base. Windows 8 marks a feature-push forward. Home edition was never good enough, because it lacks security and networking features that most anyone would want -- not just businesses -- particularly as more people work from home at least some of the time. Encryption, group policies and domain join are among the critical features Pro users get and Home ones don't, and that's for Windows 7 and much as its successor. Apple OS X offers these capabilities out of the box, with one version for everyone. One should be Microsoft's goal, too.
Financial analysts will wince, though. Compared to previous launches, Microsoft practically gives away Windows 8 Pro -- quite literally carving rather than slicing off margins. Windows 7 Professional upgrade, as does its successor, lists for $199.99. But during the launch promotion, upgraders save $130, which is a difference of 65 percent. So there's no confusion, the $39.99 and $69.99 promotional prices are both upgrades. The one is available digitally delivered starting October 26 and the other packaged software comes with DVD and can be preordered now. The $39.99 price is a difference of 80 percent from the packaged list price. Again, never has Microsoft offered Windows Pro for so little to so many during launch. The approach risks margins for market share gains from now until January 31. Surely that will concern anyone watching the company's bottom line.
The OEM market also directionally changes. Last week, CEO Steve Ballmer affirmed Microsoft's transformation into a "devices and services company". As part of "Windows reimagined", the company emphasizes convertibles and tablets -- the latter category running Windows 8 Pro (on x86 processors) and Windows RT (on ARM chips), and neither is based on Home. Shop around today and you'll find the majority of new PCs come with Windows 7 Home Edition, not Professional. Microsoft also wants to lead the OEM market to Pro, too, for which presumably they pay higher licensing fees.
Consumer version isn't going away -- heck, some retailers sell the Windows 8 OEM consumer upgrade for $99.99; preorder, of course. Windows 8 also remains as a lower-cost option for PC manufacturers offering less-costly systems. But broadly, Microsoft wants the mainstream Windows market to go Pro or RT, moving away from differentiation by arbitrary features to one around chip architecture (x86 or ARM).