LG's Nexus 4 spotted outside of Google Play with EUR599 pricetag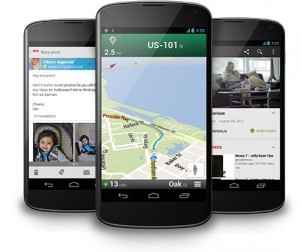 One of the main perks in buying a Google Nexus 4 is its attractive price. Sure, it doesn't have LTE, but it is no less of a compelling product in LTE's absence. As it turns out, the smartphone might also carry a different price tag outside of the Google Play Store.
The Phone House, which is a retailer based in Spain, gave some details concerning the local availability and price of the LG-made Nexus 4. In the Google Play Store the device retails for EUR299 for the 8GB version and EUR349 for the 16GB one, but according to The Phone House, LG's suggested retail price is actually EUR599.
In the original announcement, the Mountain View, Calif.-based corporation did not announce any pricing for Nexus-branded products sold outside the Google Play Store. That left room for speculation as to whether LG would offer the product at a similar price, or one in line with its own flagship, the Optimus G.
The news of a EUR599 Google Nexus 4 has stirred quite a controversy among Facebook users responding to the announcement. Fulvio Volpe says: "LG're not worthy of the Nexus" while Black Arrow takes it one notch further with: "Shame on you LG...".