Nokia Lumia 920 and 820 available for pre-order in China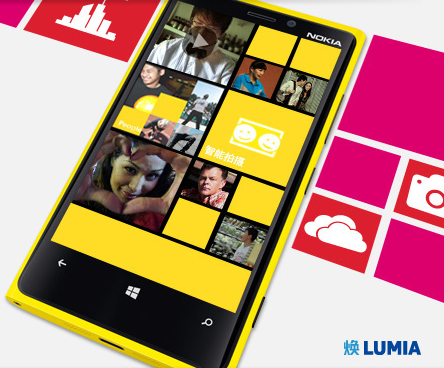 A week after Nokia announced the Lumia 920T, the first TD-SCDMA variant of the Lumia 920 for China Mobile, the Finnish manufacturer has introduced its entire Windows Phone 8 line-up to the Chinese market.
Nokia's Windows Phone 8 flagship, the Lumia 920, is available for pre-order in China for ¥4,599 (roughly $735). The handset sells for the same price as the Lumia 920T, but is designed to operate on other networks. The company's mid-range Windows Phone 8 device, the Lumia 820, can be pre-ordered with a less intimidating price-tag. The smartphone is available for ¥3,499 (roughly $560).
The Lumia 620 is also listed on Nokia's Chinese website, but without a price. The budget friendly device, available Q1 2013 in all markets for a modest $249 (without operator subsidies or local taxes) might end up being priced ever-so slightly higher in China.
Both Microsoft and Nokia are in a delicate spot, lagging behind more popular competitors such as Google's Android and Apple's iPhone. But a deeper foray into the Chinese market, with a larger device selection, could potentially ensure increased smartphone shipments for Nokia as well as a higher market share for Windows Phone.