Samsung announces Galaxy Grand, with a 5-inch display and Android 4.1.2 Jelly Bean on board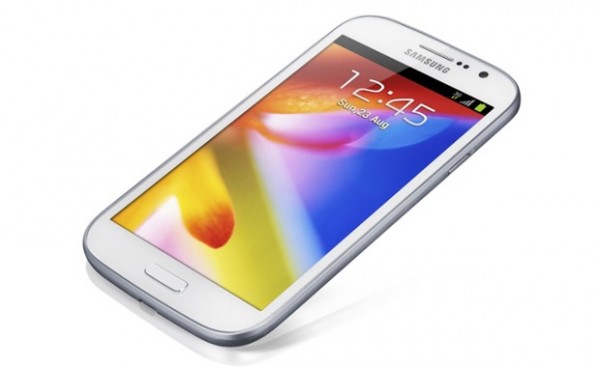 If you're looking for a Samsung-made Android smartphone that is bigger than the Galaxy S III yet smaller than the Galaxy Note II, fret not! On Tuesday, the South Korean manufacturer unveiled the Galaxy Grand, which slots right between the two with a 5-inch display.
That's the extent of the comparison between the three handsets, though. The Galaxy Grand may feature a 5-inch display, but it sports an outdated 800 by 480 resolution which is subpar when compared to high-end devices, and is actually closer to many entry level offerings on the market today. The smartphone also ships with a dual-core 1.2GHz processor and 1GB of RAM, aided by a fairly large 2,100mAh battery.
The handset comes with only 8GB of internal memory, but thankfully for more demanding users Samsung also included a microSD card slot. It can extend the storage capacity by another 64GB.
The Galaxy Grand features an 8 megapixel back-facing camera capable of 1080p video recording, while on the front of the handset there is a 2 megapixel shooter that can record 720p videos.
On the connectivity front, the Galaxy Grand sports HSPA+ cellular speeds; Wi-Fi 802.11 a/b/g/n; Bluetooth 4.0; GPS with Glonass support, DLNA. The usual array of sensors is also included, among which a digital compass, gyroscope or accelerometer are present.
What about the physical dimensions? The Galaxy Grand will not win any awards for the lightest or the smallest smartphone on the market as it comes in at 143.5 x 76.9 x 9.6 mm and 162 grams. It, however, is less intimidating in size and weight compared to its bigger brother, the Galaxy Note II.
The Galaxy Grand is not an average smartphone in the software department. Android 4.1.2 Jelly Bean is onboard, as well as the usual Touch Wiz features such as Smart Alert, Popup Video, Multi Window or Direct Call.
Samsung announced that the Galaxy Grand will be available in two versions, the GT-I9082 with dual SIM support and the GT-I9080 that holds a single SIM card. At the moment there is official information related to availability or pricing.