Nokia brings the new Lumia Windows Phone 8 smartphones to India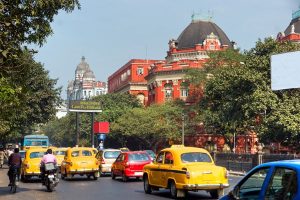 Little under a month after Nokia introduced part of its new Windows Phone 8 lineup for pre-order on the Chinese market, the Finnish manufacturer has revealed that, starting Friday, the company's current Lumia lineup will be available for purchase in India.
By tapping into the local Indian market, Nokia expands its presence, and therefore the reach of Microsoft's smartphone operating system, into one of the largest Asian markets. The Espoo, Finland-based manufacturer announced that the first two handsets that will be available Friday "in select retail stores across major cities" are the high-end Lumia 920 and mid-range Lumia 820 Windows Phone 8 devices.
The Lumia 920 and Lumia 820 will be available for roughly INR 38199 (about $700) and INR 27559 (about $505), respectively. Nokia also said that the budget-friendly Lumia 620 will be available for purchase, starting in "early February, with pricing to be announced closer to the release date. Judging by previously released details, the Lumia 620 will run for $250, without operator subsidies or local taxes.
Photo Credit: Luciano Mortula/Shutterstock