Twenty-percent of dollars spent on consumer technology goes to Apple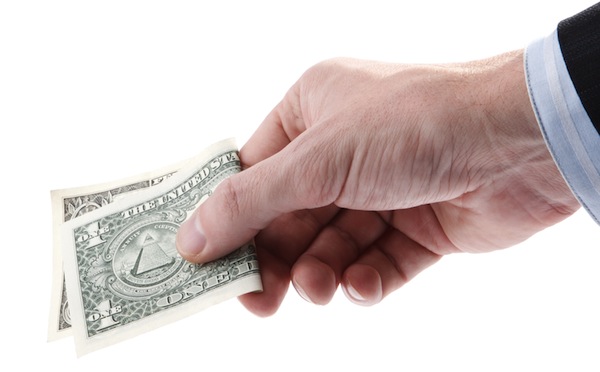 No wonder Google wants to open retail stores and sell more gadgets. Apple's reach is enormous, which is as important for the brand as making mullah -- and there is a whole lot of that. According to NPD, the fruit-logo company accounted for 19.9 percent of all US retail consumer technology sales last year, up from 17.3 percent in 2011.
Samsung ranked second, accounting for 9.3 percent of sales, up 2 points year over year. HP (8.2 percent), Sony (4.4 percent) and Dell (3 percent) rounded out the top five.
Total retail consumer technology sales fell 2 percent year over year to $143 billion. The top-five brands accounted for 45 percent of sales, up three points from 2011. Apple and Samsung sales together increased by $6.5 billion, while the rest of the market declined by $9.5 billion.
Top retailers: Best Buy, Walmart, Apple, Amazon, and Staples.
Apple got big lifts from smartphones and tablets, huge growth categories -- up 25 percent and 42 percent, respectively, year over year. iPad and iPhone accounted for 76 percent of all Apple revenue during calendar fourth quarter. The company is tapped into the two most consumer tech categories.
"Tablets and smartphones have been able to stimulate demand for additional devices, but unfortunately it hasn't been enough, yet, to sustain positive growth trends", Stephen Baker, NPD's vice president of industry analysis, says.
Sales of the other three top categories -- desktop PCs, notebooks and flat-panel TVs -- fell 11 percent, 9 percent and 7 percent, respectively. The five categories accounted for 53 percent of consumer technology sales in 2012, up from 49 percent a year earlier.
"Most market segments have high penetration rates and the demand for additional devices is slowing, or declining", Baker says. Tablets contributed to PC sales, which is an ongoing trend.
Photo Credit: Redstarstudio/Shutterstock