Is Windows 8 as bad as Vista, or even worse?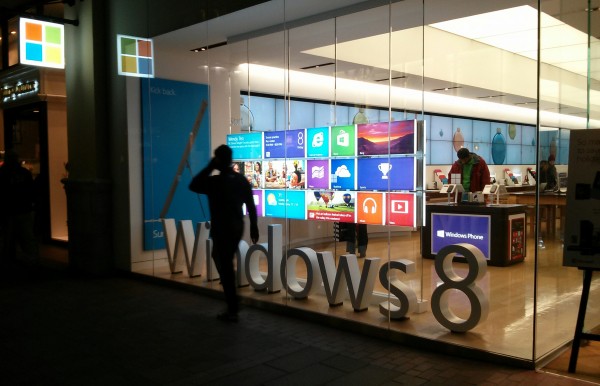 That's the question on my mind today, as an executive from yet another PC manufacturer disses the operating system. Yesterday, Jun Dong-soo, who heads Samsung's memory chip operation, told Korea Times: "Windows 8 system is no better than the previous Windows Vista platform". Remember, Microsoft gave developers Samsung slates in autumn 2008 to test Windows 8. Samsung shipped touchscreen models for the previous operating system, when few other OEMs did. So the slap is no small one, and worse: "MS's rollout of its Windows Surface tablet is seeing lackluster demand", Dong-soo asserts.
I don't agree with him, by the way. On Monday I explained: "How I came to love Windows again". Two words: Surface Pro. I find Windows 8 to be remarkably efficient and fun to use on the touchscreen tablet convertible. Modern UI really is modern, trendsetting. But I'll be first to concede that users won't get the same kind of experience using just mouse and keyboard. Touch changes everything.
Unquestionably, Windows 8 did nothing to lift fourth-quarter PC shipments. IDC research analyst Rajani Singh says a "lack of momentum for Windows 8" contributed to U.S. units falling 6.5 percent during fourth quarter and 7.6 percent for all 2012. IDC also identifies another problem, which is more about PC manufacturers than Microsoft or the new operating system: "limited supply of touch-enabled Windows 8 models -- being out of step with the touch focus of Windows 8".
Microsoft designed Windows 8 with emphasis on touch for a reason. Most major analysts now acknowledge that tablets pull away sales from PCs. Consumers aren't so much replacing personal computers with slates as displacing activity and using their Windows machines longer. Because of size, portability and other obvious attributes, tablets compete more closely with laptops than desktops. Notebook shipments fell 8.1 percent during fourth quarter in mature markets, which lead for slate sales. Can you really blame Windows 8 if OEMs don't ship compelling touchscreen models, and then diss one of the more compelling choices -- Microsoft Surface?
That's really my question for you today. I've got two polls and solicit your feedback in comments about Windows 8. But there already is good feedback to my post from five days ago. Let's start with some specific to Surface, because they highlight the benefits of touch, which I again assert makes Windows 8 useful and dramatically raises the experience from Vista or Windows 7.
Readers React
Matt Marx: "I thought win8 was going to be a disaster after I installed it for two friends on non-touchscreen laptops. It was incredibly confusing for them to navigate the Metro/modern/tile UI with a mouse, and one of them is backing off to win7. But I picked up a Surface Pro and am enamored with the UX".
"We've started adopting it as both PC and tablet here at my company", anon82059 comments. "We've deployed Pro tablets to three users and have given them the accessories to just plug it in at their desktop -- one DisplayPort cable, one USB cable (to a hub/video adapter), and one power cable. Voila! The thing transforms from a fully portable tablet to a fully useful triple monitor workstation. Great for our users to grab and go to a meeting or take home or take on a business trip. Then just plug it back in for the productivity".
Ryne Smith calls Surface Pro "capable of being a tablet and a very nice ultrabook PC. As a college student, I am able to play games and take notes in class (and yes, I use OneNote with the stylus along with the stylus). As a software developer and intelligence analyst, I am able to code and do research as well all on the same device. This hugely simplifies my life instead of having the info fragmented across devices. I constantly hear my coworkers complain about toting around their laptops and iPad and making it all work. With the touch UI, it is so much easier to share and present data than before".
Barry S. disagrees: I was replacing an iPad 1 and thought the MacBook Air 13 or Surface Pro would let me go mobile with my insurance business and have near iPad functionality to boot. The SP won out because I like a touchscreen and iOS is getting boring. One can't deny the SP is a nice machine but, unlike the author, I feel the problem is Windows...If I do not set networking to be powered full time when I sleep my SP at home and go to the WiFi at the office, I have to reboot to get on. If I open a PDF bank statement beside Quicken it's impossible to see enough to do a reconcile, Quicken doesn't scale to its window size. Our company's Outlook Web Access email is not touch enabled so I can't check my work email without a mouse/touchpad".
"I am currently using a Samsung ATIV Smart PC hybrid and I couldn't agree more with the above review", Myclevername comments. "I have been there all along with Windows 8 thru all of the release candidates and have always used it on a touch screen/hybrid. If you can't engage touch on your current PC then there is no reason to ascend to Windows 8".
"To each his own", Dave Nullstein writes. "I have a Lenovo Twist with a touch screen and similar specs as a Surface Pro. I absolutely hate it and I fail to see how different hardware could significantly improve the Windows 8 experience. Every attempt to do something productive on this thing has resulted in frustration".
So what do you think about Windows 8. Is it from a sales potential or feature perspective another Vista? If you have used Windows 8, please also share on what hardware when you comment -- and remember the two polls above.
Photo Credit: Joe Wilcox