Jawbone releases UP wristband companion app for Android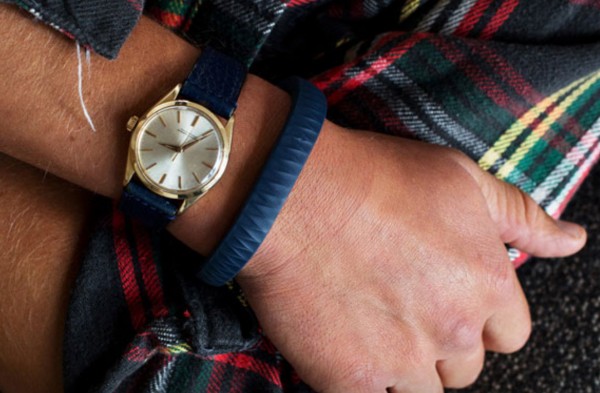 On Wednesday, Jawbone announced that the companion app for the UP wristband is finally available for Android. Green droid users can now track the way they "sleep, move and eat 24/7" on a number of popular Android smartphones, ranging from the HTC Droid DNA to the Samsung Galaxy Note II.
Alongside the announcement, Jawbone also revealed a couple of interesting statistics related to the UP wristband community. The company says that the community "gets the most sleep on the weekends", "is most engaged in logging meals on Mondays", "has shown that activity doesn't necessarily mean working out: users get the steps on Fridays, but workout most on Mondays, Tuesdays and Wednesdays" and "take the least steps on Saturdays and Sundays".
Jawbone says that through the Android companion app, UP users can track their physical and sleep activity, log their drink, food and track nutritional info, set idle alerts to remind them to get some exercise and "Smart Sleep Alarms" to wake up feeling "refreshed", join friends and receive insights into establishing and completing goals.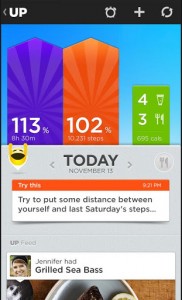 The UP companion app is currently compatible only with a limited number of Android handsets (no tablets to speak of in case you are wondering). For the United States the list includes the LG-made Google Nexus 4 and Optimus G, Motorola Droid Razr Maxx HD, Samsung Galaxy Note II, Galaxy S II and Galaxy S III and Sony Xperia TL. European UP users have to use an LG Nexus 4, Samsung Galaxy Nexus, Galaxy Note II, Galaxy S II Plus or Galaxy S III or the Sony Xperia Acro or Xperia S.
Jawbone also announced that the UP wristband is available in Europe with Asia, Australia and the Middle East to follow the old continent in April. This brings the tally up to more than 25 additional markets worldwide, a move complemented by introducing support for 11 new languages in the iOS companion app.
The UP by Jawbone app is available to download from Google Play.