Who will buy the BlackBerry Z10?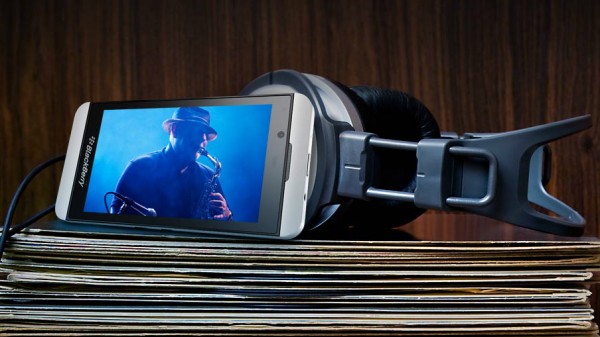 The question is top of my mind as the smartphone arrives in the United States today from AT&T and next week from T-Mobile and Verizon. Did I miss something, or is this an atypical debut? AT&T usually starts sales on Sundays. This is Friday, right? The phone, which launched January 30, could be yours today for around $200 with two-year contractual commitment.
Way back then I asked: "Will you buy BlackBerry Z10?" The responses aren't as interesting as the lack of them. Less than 700 as I write, which is a surprisingly low number for one of my buying polls and for such a hotly-anticipated device. One-third of you say, yes, by the way, "as soon as available", which for Americans is today. Nearly an equal number of respondents will buy immediately or within three months as won't buy at all -- around 43 percent for each.
AT&T sells BlackBerry Z10 for $199.99 with two-year contract, $449.99 with single-year commitment and $549.99 no contract or month to month. Obviously the carrier wants your money for 24 months. Verizon, which is accepting preorders (for March 28 availability), offers the Z10 for same longer-commitment price but more, $599.99, off-contract. All three carriers tout 4G LTE. Verizon's network is largest, followed by AT&T, while T-Mobile is in processing of building out LTE.
BlackBerry Z10 specs: 4.2-inch touch display with 1280 x 768 resolution and 356 pixels per inch; 1.5GHz dual-core processor; 2GB RAM; 16GB storage (expandable to 64GB with microSD card); 8-megapixel auto-focus rearing-facing and 2MP fixed-focus front-facing cameras; 1080p video recording (rear camera), 720p (front); 4G: Quadband LTE 2, 5, 4, 17 (700/850/1700/1900 MHz), Triband HSPA+ 1, 2, 5/6 (850/1900/2100 MHz), Quadband HSPA+ 1, 2, 4, 5/6, (850/1700/1900/2100 MHz), Quadband EDGE (850/900/1800/1900 MHz); Verizon 4G: LTE Band-13 (700 MHz), CDMA Cell-band and PCS-band (800/1900 MHz), WCDMA Band-1 and Band-8 (2100/900 MHz), GSM/EDGE Quadbands (850/900/1800/1900 MHz); WiFi N; 4G mobile hotspot; Bluetooth 4; NFC; micro-HDMI; accelerometer; ambient light sensor; gyroscope; magnetometer; proximity sensor; 1850 mAh battery; and blackBerry 10. Measures 130 x 65.6 x 9 mm and weighs 137.5 grams.
Crappberry?
Yesterday, BlackBerry revealed reaching 100,000 mobile apps in its store. "Top brands and application providers are joining us every day and are seeing the benefits of being early supporters of the new platform", Martyn Mallick, BlackBerry vice president, says. "We constantly hear from developers that the BlackBerry 10 tools are easy to build with and that we provide opportunities for app differentiation that they do not see on other platforms".
While the number pales in comparison to Android or iOS, selection matters more. There, like Windows Phone, choices trouble -- not so much for what's missing but who isn't supporting the platform. Facebook is available, but like Windows Phone, the app is homegrown, as is Google Talk. Instagram and pretty much anything Google are among the missing apps. Updated LinkedIn and Twitter apps arrived earlier this month.
Showcase developers are crucial to gaining support, particularly with Android and iOS combined smartphone sales share topping 90 percent, according to Gartner. BlackBerry now battles Microsoft for the role of third platform, and there's not much share to share.
Sink or Swim
During fourth quarter, BlackBerry OS smartphone sales share was 3.5 percent, just barely ahead of Windows Phone/mobile. By comparison, Android and iOS had 69.7 percent and 20.9 percent share, respectively.
Three years ago, BlackBerry's share of smartphones was 15.9 percent, according to IHS iSuppli. In 2012: 5.2 percent. For fourth quarter 2009, BlackBerry commanded 19.6 percent market share, putting it ahead of Apple (16 percent) and behind category leader Nokia (38.2 percent), according to IDC. Three years later, BlackBerry didn't even make the top 5, with Apple in second place.
So question "Who will buy BlackBerry Z10?" is no small one. Flagship smartphone, along with BlackBerry 10 OS, in some ways represent the company's last stand. It's do or die time. Gartner forecasts BlackBerry 10 market share not reaching 5 percent by 2010. Then again, the smartphone market remains volatile and analysts have repeatedly proved wrong forecasting sales or shipments.
Loyalty Question
What BlackBerry commands is loyalty, particularly among some enterprise customers and even President of the United States. In late January I asked you: "Should Barack Obama stick with BlackBerry?" The majority of respondents say "he should upgrade to BlackBerry 10". From the arguably small sample size, nearly 50 percent say the President should stay with the BlackBerry platform.
Gartner sees consumers as being more important and warns enterprises to "wait six months until it is clear that BB10 has proven successful in the consumer market". That strikes me as putting BYOD -- bring your own device -- ahead of corporate IT needs, which include deciding whether to upgrade existing BlackBerries or switch platforms.
Platform switching is crucial for BlackBerry, whether keeping existing customers or gaining new ones. Smartphones are more than devices, or even platforms, they are anchors to digital lifestyles. The more people invest in one, the less likely they will switch to another. BlackBerry's immediate need is to close the artery and stop bleeding loyal customers to Android and iOS.
Now that BlackBerry Z10 is really here, will you buy? Please take the original poll embedded above, if you haven't already, and comment below.