'Next chapter of the Lumia story' comes May 14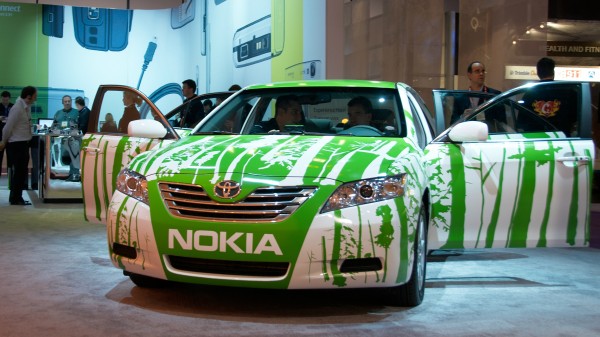 Well, I didn't receive an invite, but based on the many reports from people who did, Nokia will host a new Lumia-outing event May 14 in London. Oh my, that's the day before Google I/O, where rumored new Nexus smartphone(s) arrive (don't believe everything you read on the Internet).
Nokia unveiled flagship phone Lumia 920 in September, and May would be pretty good time to announce a followup. Assuming the typical manufacturing and various country certification (think Federal Communications Commission) delays, a new splashy Lumia would get some breathing room post-launches for HTC One and Samsung Galaxy S4, while getting ahead of the next iPhone. During this week's earnings conference call, Apple CEO Tim Cook said not to expect any new products until autumn.
What the geeks all wait for is true PureView, Nokia's exciting camera tech currently available in the now obsolete (because Symbian is) 808. But that's anyone's guess. (Note on the photo, don't expect a car. I grabbed the image for the Nokia name/logo).
While we all wait for "the next chapter of the Lumia story", as the invite states, Nokia is Mr. Busybody with more modest handsets.
Yesterday, the Finnish handset maker unveiled feature phone Asha 210. Today, Nokia announced the Lumia 521 for T-Mobile, which debuts on HSN.com and HSN mobile this weekend for $149.95 (price includes car charger and screen protector). Microsoft and select T-Mobile retailers start selling the smartphone on May 11.
Features include: 1GHz Qualcomm 82270 dual-core processor; 4-inch screen (800 by 400 resolution); 512MB RAM; 8GB storage, expandable to 64GB with microSD card; 5-megapixel rear-facing camera; 720p video recording (30 frames per second); HSPA+; WiFi N/E; GPS; and Windows Phone 8.
Photo Credit: Joe Wilcox