Google I/O sells out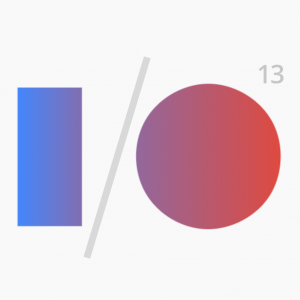 Blink and you missed it. Registration for Google's developer conference opened at 10 a.m. EDT this morning and sold out fast. With so much candy to offer -- Android Key Lime Pie, Chromebook Pixel, Glass and Google Now -- I'm not exactly surprised. Google I/O 2012 was big, and this year's event promises to be even bigger. I got the "Google I/O is sold out" on the registration page around 10:48 a.m.
Google charges $900 for general developer admission and $300 for students or school faculty. The event takes place in San Francisco from May 15-17. Considering the goodies Google gives attendees, some people might sign up just for the hope of free Glass or Pixel (don't hold your breath). Last year, attendees got Galaxy Nexus, Nexus Q and Nexus 7. Oh yeah, Train performed live.
Uh-Oh
Like the launch of Nexus 4 and Nexus 10 tablets, Google could not handle the demand, which shouldn't be the case for a company which primary products are all in the cloud. Many developers report timeouts trying to register or problems processing registration or payment. For a highly-anticipated event, the last thing Google should want to do is leave developers feeling angry or frustrated.
Armando Ferreira posted to Google+ at 10:21 a.m.: "Couldn't get a ticket the right way. OK, so I cheated! Still couldn't get a ticket using multiple devices on different networks with different IP Addresses I give up!"
Anders Johansen: "I pressed accept and buy, then it loaded for a while with spinner. Then the spinner disappeared and the 5 minutes passed. But if i go to the wallet i can see the payment as pending".
"I now have two pending transactions in Wallet", Taylor Matthews comments on Google+. "Got a confirmation email from the second attempt and a verification code. Sounds like I'm in, not sure what to do about the second $900 charge though". Idrialis Castillo asks: "Hey, did you got the 2 tickets? I want one of those".
At 10:53 -- that's three minutes after I saw that "registration is closed" -- Jessica Janiuk posted to Google+: "So, we just confirmed that the Google I/O ticket payments have cleared the bank, but I still am in limbo not knowing if I have a ticket or not. I really wish +Google Developers would provide some answers for those of us in this situation".
Then at 11:04 she added: "The pending transactions for Google I/O tickets were just cancelled in Google Wallet. I guess that means I didn't get a ticket. What a horrible way to get someone really excited and then pull the rug out".
Ronald van der Lingen: "Thanks Google for messing up the registration system for I/O so badly. Got through once but Google Wallet kept failing".
Alex Hernandez set up a Google+ Community to complain. As I update at 11:33 a.m., there are two members.
Oh, Yeah
As a journalist, Google I/O is among my favorite events to cover. I hate Consumer Electronics Show, for example. Microsoft's developer conference typically isn't as exciting and secretive Apple locks out press beyond the keynote and puts sessions behind closed doors. I/O typically has lots of energy and interesting technologies and sessions.
During last year's event, Google:
Those people who got tickets are generally excited.
Phillip Marlow is "going to Google I/O for the first time!" Alex Ford is "so excited to go to my first Google I/O!"
Then there's divij durve: "IM GOING TO GOOGLE I/O 2013!!!!!! OH HELL YA!!!!!"
Hamid Marc Afsharieh is one of the lucky, early ticket holders, posting at 10:25 a.m.: WooHoo. I'm in to i/o 2013. It's gonna be a blast!!!!!"
Some others are happy about getting a ticket but upset about the process.
"I have a ticket, so I'm lucky, but this entire registration mess is a cluster and Google needs to fix it", Charlie Collins writes. "The site seemed to hold up better this year (props for that), but many people are complaining of getting a ticket slot and them timing out on Google Wallet. That's unacceptable. That kind of stuff infuriates people, and rightly so".
Did you get a Golden Ticket?